Air Temp Correction

02-14-2010, 01:17 PM
Senior Member
Join Date: Dec 2007
Location: Seven Valleys, PA
Posts: 635
Total Cats: 11

Air Temp Correction
---
what does your airtemp correction look like? I think that i am having some issues, because i am going obnoxiously lean when the intake is hot (like coming back to the car after grocery shopping). i zeroed out my temp correction, so shouldn't it be going rich when hot?

I used to have a similar such problem before, and it turned out to be a faulty map sensor. I hope that this new GM 3bar is not bad as well...

Any ideas???

02-17-2010, 09:55 PM
Junior Member
Join Date: Jul 2007
Location: Mundelein, IL
Posts: 59
Total Cats: 0

---
I'm having that identical problem. Runs like **** after a warm restart for a couple of minutes, then smooths out. First time it happened to me, I was also grocery shopping. Coincidence? I think not! My car knows I hate grocery shopping.
Engine is still mostly stock except for usual things to make Adaptronic run.

02-17-2010, 10:02 PM
VladiTuned

Join Date: Apr 2008
Posts: 35,141
Total Cats: 3,145

---
Ditto. My car is fine in cold/warm/and semi-hot weather and has been behaving good lately.
ONE TIME though a couple weeks ago I was stuck in bumper to bumper traffic for about an hour. For a good 30 minutes it was fine, then the fans started cycling, it was semi fine for another 15 minutes or so, then I guess it started getting REALLY hot and went INSANLY LEAN at idle. I'm talking 16-17 when my normal afr's are all the way in the 11's-12's at normal idle.
As soon as I got out of traffic and started moving again, it was FINE. And coolant temps didn't go past the norm either so I know my cooling system is fine.
I guess we'll just have to go through all the sensors one by one and re-configure them properly cause all the base maps and calibrations provided by the Adaptronic have so far been WAY OFF.
******* bullshit

04-12-2010, 09:00 PM
Junior Member
Join Date: Jul 2007
Location: Mundelein, IL
Posts: 59
Total Cats: 0

---
I think I've got my issue licked... It got pretty warm here about a week ago and my car was impossible to drive once the engine got hot. I had the temp sensor right next to the intake manifold and noticed it was super hot to the touch when I pulled over to let the engine bay cool off.

I put my stock intake back in and put the GM temp sensor in the stock location with a gas pipe nut and washer to seal the gap. Looks like it was just a heat-soak issue and/or MAT temps too high (sucky old monster intake eating a lot of hot air).

It hasn't been that warm again here yet, but I no longer have the rough running and crazy AFR's after a hot restart.

04-12-2010, 09:07 PM
mkturbo.com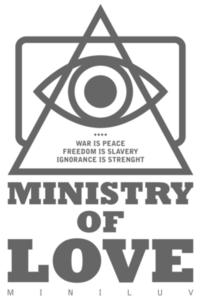 Join Date: May 2006
Location: Charleston SC
Posts: 14,389
Total Cats: 1,328

---
Definitely check out where you have your IAT sensor placed. If it is right behind the radiator then it could be heatsoak and moving the IAT sensor down to right after the intercooler could help you out.

04-12-2010, 09:59 PM
Senior Member
Join Date: Aug 2005
Location: Gig Harbor, WA
Posts: 488
Total Cats: 3

---

04-12-2010, 10:56 PM
Senior Member
Join Date: Dec 2007
Location: Seven Valleys, PA
Posts: 635
Total Cats: 11

---
my iat sensor is down near the wheel well just after the intercooler exit. so i doubt the heat soak. my ait correction is currently set to make the car richer as temps increase. this seems to be the opposite of everyone else, but it is working

04-13-2010, 06:36 AM
Senior Member
Join Date: Nov 2007
Location: somewhere in NoVA
Posts: 533
Total Cats: -1

---
Yeah, I have the same problem as well... for sure the heatsoak is hitting me badly. I have the BEGi intercooler kit and my IAT is located 3" off of the IC outlet... The temps will go super hot in stop and go traffic leaving me lean and "bucking" most of the time.
Two things i have noticed is that the DIY Autotune sensor I bought is all metal; so I am thinking about isolating it somehow. The other thing I remember is that if this becomes enough of a problem that the IAT sensor can be ignored as I recall. Long-term would be maybe a new sensor that is not metal and so it will only see the air temp?
Swimming hit on something good with inverting the temperature corrections to make it rich instead of lean. I may just try that later...
logs.zip
Cheers,
Prospero
Thread
Thread Starter
Forum
Replies
Last Post
Miata parts for sale/trade
Miata parts for sale/trade
Miata parts for sale/trade