91 Miata Turbo

09-17-2008, 12:19 AM

91 Miata Turbo
---
Well, I have been slowly getting my Miata to the power level I want. Finally got the AEM EMS installed, and did a few street tunes to make it driveable. We put it on the dyno this evening to see if there was any fine tuning we needed to do...it was almost perfect, running 11-10.8 A/F, with a rich area between 3-4k. It is tuned to be safe right now, we'll work on it making more power when we turn up the boost. It's currently only running off the 5.5psi wastegate.
Video of 2d (and last) dyno run: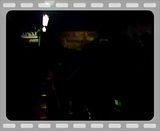 Dyno results:
The red line was running 7psi with some basic bandaids (fuel/timing piggybacks).
Big difference with 1.5psi less.
Later this week we'll be installing the EBC and running 12-15psi (or more).

09-20-2008, 11:25 PM

09-21-2008, 08:30 AM
Elite Member
Join Date: Dec 2006
Location: Sunny Spanish speaking Non US Caribbean
Posts: 3,232
Total Cats: 3
Thread
Thread Starter
Forum
Replies
Last Post