1996 Turbo Build

09-29-2015, 04:32 AM
Newb
Join Date: Sep 2015
Posts: 8
Total Cats: 0

1996 Turbo Build
---
Ok so new to turboing miatas and I've got a few things I'm pretty sure i need"going to get" and a few others I'm not so sure on. Goal is 200-225WHP on stock internals.

NEED
Megasquirt PNP2
AEM EUGO Wideband OR failsafe

Not Sure
Manifold
Turbo Perfer a vBAND all around setup for exhaust
downpipe and exhaust
Injectors Flow Force 610cc EV14 Injectors Or Rx8 Yellows
IC and Piping

Thanks for any suggestions or preferences

09-29-2015, 08:59 AM
Moderator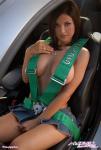 Join Date: Nov 2008
Location: Tampa, Florida
Posts: 19,331
Total Cats: 2,434

---
See if you can get into the MK Turbo group buy on this forum before it closes. It's a nice kit and has vbands at a great price.

There's a thread on the group buy around here if you look for it.

09-29-2015, 09:20 AM
mkturbo.com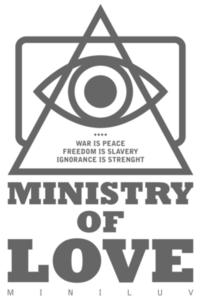 Join Date: May 2006
Location: Charleston SC
Posts: 14,447
Total Cats: 1,341

---
Originally Posted by
Goldwar
Ok so new to turboing miatas and I've got a few things I'm pretty sure i need"going to get" and a few others I'm not so sure on. Goal is 200-225WHP on stock internals.

NEED
Megasquirt PNP2
AEM EUGO Wideband OR failsafe

Not Sure
Manifold
Turbo Perfer a vBAND all around setup for exhaust
downpipe and exhaust
Injectors Flow Force 610cc EV14 Injectors Or Rx8 Yellows
IC and Piping

Thanks for any suggestions or preferences
As Sixshooter says I have 2 more open spots and hit most of what you want. You have an overall decent list, but does need some tweaking.
MS2 is good, but I like the MS3X if you can spare the extra cash. AEM EUGO is a good wideband, it is becoming my favorite over the innovative MXT-L. Flow Force injectors are the way to go. IC and piping can all come from eBay or siliconeintakes.com, there are several threads on how to route them.
As for what you ask about the turbo. If you want a v-band inlet on the turbo you are going with an EFR or a Tial garrett setup. Even the smallest of turbo's that have those will most likely blow your stock motor. So I would not suggest that route at this time. If you just want v-bands on the exhaust side of turbo and then the rest of the exhaust, my mkturbo setup is the only offering out there that offers that standard. It uses a standard t3 flange with m10x1.5 studs to connect the manifold to the turbo, then v-bands out the back and down the rest of the exhaust.
Here
is a link to my current group buy.
Thread
Thread Starter
Forum
Replies
Last Post
Miata parts for sale/trade
Suspension, Brakes, Drivetrain