NC diy turbo, loud exhaust

08-20-2018, 07:20 AM
Newb
Join Date: Aug 2017
Posts: 4
Total Cats: 0

NC diy turbo, loud exhaust
---
Hello
On my current 3" exhaust set up I have a garrett turbo, one magnaflow metal cat, a long noname glass packed resonator, and 2 short 2.5" noname glass pack muffler. It is really noisy!
Also the drone gives headaches after 20 minutes driving. I drive with hearplugs.
I can go with an helmholtz resonator, but I'm not sure it will be enough.
I would like something that sound a bit closer to stock, like a normal car, whitout robing HP.
What would you recommend?
I found this :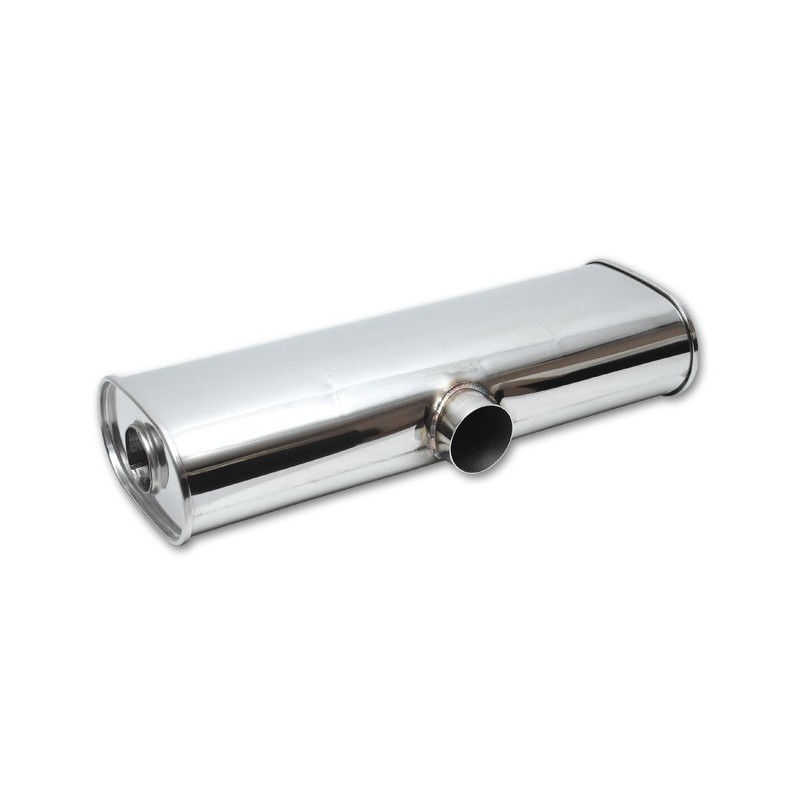 for 330 usd. But from the description I think there is no baffle inside (noisy?). I think fab9 exhaust use the same.
Magnaflow option :
I could use 2 XL muffler #13216 (baffle inside) as exhaust tips
Or I make my twin exhaust join one XL muffler #13288 and I have one single 3" exit:
pics of my current set up
Manifold
downpipe
Midpipe
Muffler
https://goo.gl/photos/XjZDkvU7K9JqUYEw9
Google photos album of my mX5 if interrested

---
Last edited by yho; 08-20-2018 at

04:02 PM

.

08-20-2018, 08:43 AM
Junior Member
Join Date: Feb 2014
Location: Columbus, IN
Posts: 317
Total Cats: 33

---
Part of the reason it's so noisy inside the car is the tailpipe is contacting your bumper, which acts like a megaphone and amplifies the sound inside the car. The exhaust should never touch anything on the car except through isolators (exhaust hangers), so I would check and see if there's anywhere else it's contacting the frame.

As far as mufflers, the big magnaflows are what most people use here.

08-20-2018, 02:27 PM
Senior Member
Join Date: Jul 2014
Location: Kensington, MD
Posts: 569
Total Cats: -20

---
Never mind that the one on the left looks like it's directing half the exhaust gases into the bumper cavity, further exacerbating the megaphone effect under the car.

Those glasspacks you have look to have very little additional volume, so I don't know why you'd expect much sound damping from them.

08-21-2018, 03:24 PM
Senior Member
Join Date: May 2017
Posts: 556
Total Cats: -28

---
You are literally melting plastic under your car with the horrible placement of those mufflers. The exhaust looks good until you realize its just melting **** under your car. Stick it out past the bumper that will reduce the drone and it wont melt stuff.
Thread
Thread Starter
Forum
Replies
Last Post