Where to get Fittings for DIY Fuel rail and Oil pan tap

06-26-2008, 04:37 PM
Elite Member
Join Date: Aug 2006
Location: Concord, North Carolina
Posts: 4,161
Total Cats: 5

Where to get Fittings for DIY Fuel rail and Oil pan tap
---
Alright guys, these are the last little bit of stuff I need, I have everything for the oil feed, I just need the oil return stuff, and the fittings to do the DIY dual feed fuel rail...


so basically where can I find all this cool ****:
Rail:
21/64" Drill bit
1/8" NPT tap
1/8" to 5/16" brass fitting
5/16" Brass Tee

Oil Pan: I have a 5/8" slipon style fitting already on the turbo, I need...what 2 feet of silicone 5/8" line.
23/32" drillbit
1/2 NPT tap
1/2 NPT Slip on fitting...

06-26-2008, 05:04 PM
Junior Member
Join Date: Dec 2006
Location: Charlotte , nc
Posts: 321
Total Cats: 1

---
ACE Hardware was my best friend...easily found all stuff for fuel rail... fittings, tap, and drill (already had in drill set)

little more difficult finding the pan stuff, but i used 3/8 fittings for oil drain. and someone loaned me the tap and bit, and I passed on to another. thepipe father.
prepare to spend $ on a 1/2 tap. best to borrow one...if you can

goodluck

06-27-2008, 12:54 AM
Elite Member
Join Date: May 2007
Location: NY
Posts: 1,614
Total Cats: 2

---
As mentioned many times the dual feed stuff can be found at ur local parts store...

FYI Begi sells a drill/tap on their site for I believe $20, some people have had a hard time finding these...

I just went to HF, and bought a $100 tap/die set....used what I needed and returned 2weeks later, no questions asked...gotta love that place

06-27-2008, 01:07 AM
Boost Pope

Join Date: Sep 2005
Location: Chicago. (The non-murder part.)
Posts: 29,356
Total Cats: 2,941

06-27-2008, 08:09 AM
Elite Member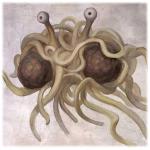 Join Date: Oct 2006
Location: Monterey, CA
Posts: 7,538
Total Cats: 40

06-27-2008, 09:25 AM
Elite Member
Join Date: Aug 2006
Location: Concord, North Carolina
Posts: 4,161
Total Cats: 5

---
What would you guys recommend? Koto, you think its worth a few extra bucks to pick that up and have reliability and pimpness...and to use that piece, THAT one goes directly into the pan after I drill/tap it...jb weld until my car weighs more and that is a wrap?

I just a 5/8th slip on fitting on the bottom of my turbo...so I need to buy the line and get the fittings.

I like the idea about returning that stuff to HF...lol. Its like the wallmart of tools.
Thread
Thread Starter
Forum
Replies
Last Post
Miata parts for sale/trade
Suspension, Brakes, Drivetrain
Miata parts for sale/trade
Miata parts for sale/trade