Car cranks over but won't fire, no spark or fuel

05-03-2016, 10:42 PM
Senior Member

Join Date: Mar 2006
Location: Indianapolis, IN
Posts: 876
Total Cats: 67

Car cranks over but won't fire, no spark or fuel
---
Hi guys,

This isn't ECU specific, as the same thing is (or rather, isn't) happening with either my stock 99 ECU or my MSPNPPRO 99-00.

Configuration:
Harness: 99 body and engine harness, greatly cut down for use in my Exocet. 99 donor ran and drove fine for 18 months before I stripped it down. VVT COPs have been re-wired to 99 harness coil wires. VVT solenoid is not yet wired to the MS.
Engine: JDM BP6 VVT engine
Injectors: GT500 w/ FlowForce install kit. Using the Exomotive fuel kit, which replaces the hard lines w/ -6AN lines.
2 gallons of fresh 93 added to tank last night before trying to fire it up

Situation: turning the key powers the starter and causes engine to turn over, but the fuel pump doesn't prime from either ECU, and there is no spark. After manually jumping the fuel pump relay thinking that was the issue, found that injectors are not firing either. Pulled a spark plug out to verify no spark, and the fresh spark plugs are not getting wet.

Troubleshooting done so far: traced back wires for ignition coils, #4 injector, fuel pump, and cam sensor. Verified that all connections are getting 12V and the grounds are all common to chassis and engine ground points (I have rivnuts for 3 chassis grounds (one by fuel pump, one each on passenger and driver side of car. Removed enough systems (lights, windows, stereo, HVAC, windows, door locks, defroster, wipers, etc.) that I consolidated 2 grounding points on the driver's side), and signal wires for ECU for these circuits are continuous to the ECU pins.

It seems that maybe the ground source for the ECU isn't properly grounding, and therefore not passing ground through these circuits (for fuel pump, ignition, and injectors), especially since the issue persists with either ECU plugged in. I have verified that pins 3A, 3B, and 3C are all grounded and continuous with both points on the engine and the chassis. I am now at a loss. Any ideas of anything else to check? I removed a bunch of circuits that I was carefully tracing and using the factory wiring diagrams, but I don't assume that I couldn't have cut a wrong wire, just not sure which would have an effect like this. MS is getting the first 2 LEDs lit up, which I presume means it is getting power.

05-04-2016, 11:07 AM

---
The MSPNP gives extra troubleshooting tools. Will it connect to TunerStudio? Does it read RPM while cranking?

05-04-2016, 11:38 AM
Senior Member

Join Date: Mar 2006
Location: Indianapolis, IN
Posts: 876
Total Cats: 67

---
Hey Matt,

It does connect to Tuner Studio, but there doesn't appear to be any data coming through (none of the gauges on the default display do anything, and I tried doing a log and nothing is recorded).

05-04-2016, 11:42 AM
Senior Member

Join Date: Mar 2006
Location: Indianapolis, IN
Posts: 876
Total Cats: 67

---
I'll also note, that I have removed the stock gauge cluster wiring, as I will be running a Race-Technology Dash2 via CAN. Haven't wired that up yet, but I plan on doing so tonight. I also think it has to be something with those ECU grounds on 3A-C, so will re-verify that ground point and may also add an additional ground connection between the engine and chassis in the engine bay. Battery has both chassis and PPF grounds connected at the rear (installed behind passenger seat).

05-05-2016, 09:23 AM

---
Check the gauges individually. Does the temperature look like a real temperature, or is it somewhere like 180 degree coolant temperature on a cold engine?
Does the MAP sensor gauge show around 95 to 100 kPa? That is internal to the MSPNP.
What about the TPS gauge - does it register throttle movement?

05-10-2016, 10:53 PM
Senior Member

Join Date: Mar 2006
Location: Indianapolis, IN
Posts: 876
Total Cats: 67

---
Finally got a chance to work on the car again this evening.

- Coolant temp is showing ambient temp, TPS shows throttle movement, and I think MAP is about right (forgot to take a mental pic of what it is reading).
- I put in a rivnut for the last ground I had been connecting to the intake manifold, moved the battery ground from the shifter turret to the back of the PPF (I also have a new ground from negative terminal to the battery), reconnected the fuel pump relay instead of the jumper, and it is now priming off the ignition switch.
- I had to swap the crank sensor from the 99 engine to the new one when I installed it due to breakage during shipping, so tonight I also checked and adjusted the clearance from the teeth, and it was way too far out but is now about .3mm.

I am now seeing ~13rpm when cranking, but still no spark or fuel. Cranking RPM should be like 200+ though, right? Battery is fully charged and engine sounds like it is turning over at a normal speed.

05-11-2016, 10:22 AM
Senior Member

Join Date: Mar 2006
Location: Indianapolis, IN
Posts: 876
Total Cats: 67

---
After doing more research last night, I am now wondering if I accidentally installed the trigger wheel backwards... Going to check that out first thing tonight.

05-11-2016, 10:33 AM
mkturbo.com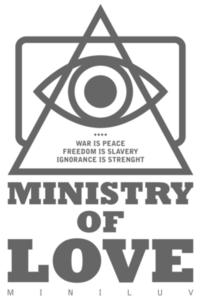 Join Date: May 2006
Location: Charleston SC
Posts: 14,447
Total Cats: 1,341

---
Here
are the instructions for the VVT Tuner, they have a good picture of how the trigger wheel should fit on. It is my goto picture whenever I need to check to make sure its on correctly.

05-11-2016, 08:44 PM
Senior Member

Join Date: Mar 2006
Location: Indianapolis, IN
Posts: 876
Total Cats: 67

---
So crank trigger wheel is installed correctly. Was missing the ground from behind the header by the dipstick, but added that in and no change. Any other ideas? Is there something in the dashboard that is required for the engine to run?

05-11-2016, 11:27 PM
Senior Member

Join Date: Mar 2006
Location: Indianapolis, IN
Posts: 876
Total Cats: 67

---
So with the help of Ben (Concealer404 I think on here), we tested the cam and crank sensors. Both have 12v and 5v and ground through the harness, the voltage on the middle pin of each changes from 5v to 1.75v if you move something steel in close proximity. Still no spark, squirt, or RPM signal in tuner studio, similarly no start w/ the bp4w ECU.

I have heard through someone else running a similar engine setup (NB2 engine on NB1 harness w/ an MS3 ECU) that he had to hook up a tach wire from the dash to the MS. I don't have any of the cluster wiring connected as I will be running a Dash2 via CAN from the MSPNPPro. Can anyone shed any light on this? Matt Cramer?

05-13-2016, 09:10 AM

---
Please post a composite log of an attempted start. This will show if the cam and/or crank signal are dropping out.
Thread
Thread Starter
Forum
Replies
Last Post
Miata parts for sale/trade
Miata parts for sale/trade
Miata parts for sale/trade