Coil schematic and Bracket template for IGN-1A coils

11-02-2018, 06:56 PM
Junior Member
Join Date: Jul 2016
Posts: 92
Total Cats: 13

Coil schematic and Bracket template for IGN-1A coils
---
I have just changed from LS2 D585 coils to IGN-1A coils, and man, what a difference they have made to how smoothly the engine runs. Until a few weeks ago I knew little about them, and thought from my reading on MT.net that the LS2 coils are pretty much the standard.
While we were dynoing the new engine, we ran into spark blow-out around 28-30 psi with the LS2 coils. Yes, I know that is quite high, and I am pretty sure that for anything under 25psi the LS2 coils would be just fine. But when we arrived at 32-35 psi and got blow out, the tuner looked at me and said "why did you buy those coils anyway? How come you did not get IGN-1As?" I had no good answer, and I knew we should not start extending the dwell time of the D585s, because of the potential for them to "self-discharge" if dwell times exceed 4.5ms – hello busted stuff.
Cue internet shopping montage… and it turns out the specs are pretty impressive, 81,000V max output vs the 40,000v of the D585s. See specs here:
https://www.diyautotune.com/product/ign-1a-race-coil/
. Also turns out that if you put "IGN-1A" into the MT.net search box, a whole heap of results pop up – sheesh! I guess it just shows the almost bottomless mass of data this forum contains.
Not sure about the USA, but in Australia, genuine D585s cost from $150-250. I was pretty happy to see that Haltech sell them here for only $100 each. So I grabbed 4, and set about installing them.
https://www.haltech.com/product/ht-0...nductive-coil/
There were 2 hurdles to overcome:
1. the IGN-1As were a 5-wire plug (3 different earths), whereas the D585s were a 4-wire plug, so this required a new injector loom, and
2. packaging – these things are huge compared to the D585s.
So just in case anyone finds this useful, here is the loom schematic for sequential injection with the IGN-1A coils – happy for others to pick it apart, but this schematic has been working fine for us.
I was using the beautiful Hawley Performance LS2 coil bracket previously. But apart from not fitting the new coils, I found that for a track car where you are always pecking at something under the bonnet, the configuration of the Hawley bracket had a few drawbacks. First, you cannot access the last 2 spark plugs without taking the bracket off, and this requires unbolting the back 4 cam cover bolts, which then throws the torque out for all the other cam cover bolts, because they need to be torqued in a specific sequence. Second, while aesthetically very elegant, if you want to remove a single coil with the Hawley bracket, all coils have to come out of the bracket, and while it looks simple, it is actually a bit of an IQ test to assemble from scratch each time. But if you had a road car where you rarely change stuff, the bling of the Hawley bracket is great.
So the criteria I had for the new bracket were these: (i) I had to be able to access the spark plugs without undoing anything else, and (ii) I had to be able to remove one coil at a time. Below is the design we came up with. Just some 2.5mm stainless plate, and some M6 stainless allen bolts, and "nut extenders" (note the speed holes in the bracing – worth 2hp each!).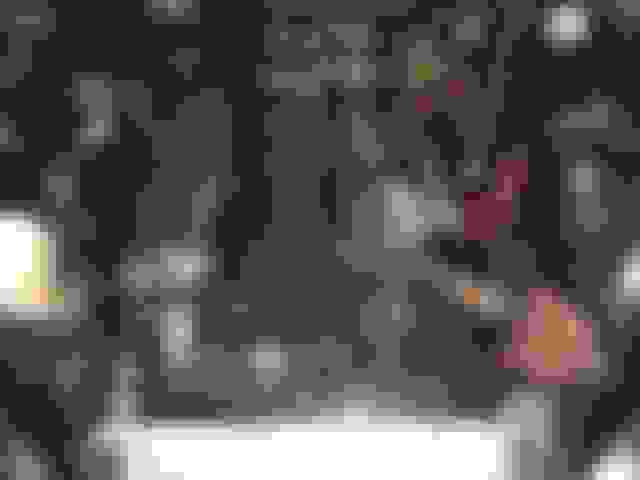 Again, just in case anyone is going this route, below is the template we used with all the relevant measurements, just scale your printer output until your printed measurements match the written measurements.
Results:
We immediately noticed a much smoother idle, the spark blow-out completely disappeared, and we were able to tune all the way to 35psi with no problems on the stock dwell settings, even though we will never run the car that high on the track. I would heartily recommend these over the LS2 D585 coils, even if you are not going for stupid boost levels. They gave me a significant improvement in the smoothness of the engine, and they are cheaper than the 585s, and most important of all, they do not suffer from the "self-discharge" issue when you start running longer dwell times.
So, now that the dyno day for wide open throttle stuff is done, now Vlad is coming on board to remote tune the rest of the enterprise – really looking forward to seeing where he will take it. I'll be opening up a build thread of the whole car over the last 2 years very soon so others might learn from my buffoonery, but an advance thankyou to the forum community for the invaluable help found here.
Cheers all.
P.S. just thought – my cam cover is non-VVT – not sure if the bracket will work for a VVT cover with the oil lines…

06-13-2019, 10:31 PM
Newb
Join Date: Jan 2013
Posts: 15
Total Cats: 1

06-15-2019, 04:11 PM
Newb
Join Date: Aug 2018
Location: Baton Rouge, LA
Posts: 36
Total Cats: 1

---
Holy crap. Three days ago I was seriously considering working with these on a customer's pimped out RX-8. IIRC, it is a marine 2 stroke ignition coil. They are massuve, thanks for posting. Got some mounting ideas for them in a Miata now.
Those rotaries burn through x4 coils and spark plugs in like...15k-30k miles, so a more robust coil would fix half of that. That thing is a mess and is what I'm working on either this coming week or next...have to talk to the guy and let him figure out how much money he wants to spend. These things are very affordable considering the specs.
Thread
Thread Starter
Forum
Replies
Last Post
Miata parts for sale/trade
Miata parts for sale/trade