Lean at WOT only - NB1 Turbo - many things checked

03-05-2017, 03:37 PM

Lean at WOT only - NB1 Turbo - many things checked
---
NB1 with MSM turbo; under WOT, I am having lean AFR's ~14, versus ~12 target. Part throttle is pig rich ~10-11.

Car info;
- 2000 Miata with BP4W engine
- XEDE piggyback, DW 440cc injectors
- MSM turbo kit with FMIC and synapse BPV
- Currently on spring pressure only ~10PSI

I have pursued many things to understand the lean problem;
- New fuel pump and filter
- DW injectors removed, serviced (no issues found)
- Pressure check (but considering doing again)
- New plugs/wires
- Replaced Innovate LC1 with AEM Failsafe - reads the same

Most recently, I disconnected the TPS and found that the AFR's were down ~13.

Could you please suggest things to look at? What I have left for ideas are;
- TPS
- Re-do pressure check
- Diverter valve
- Tuning issue; XEDE/ECU not working correctly, or need to re-tune
- Sensors? MAP, Cam/crank position? O2?
- ???

Would greatly appreciate some insight. Thank you

03-06-2017, 02:18 AM

---
Thank you for the suggestion.

I serviced the DV today and also replaced the cam and crank position sensors. The pre-load spring on the DV was broken, so I replaced it. The changes did not have much effect.

I went into the XEDE tune and made significant edits. I got the AFR's into a range of 11-12 at WOT, but a lot of map adjustment to get there. I still need to fine tune further and clean it up.

Attached are snapshots of the old and new MAF tables. Worried about how much adjustment I had to do, but then again the original map may have been poor, or I might have fixed something without realizing its effect. I bought this car mid-summer 2016 and have been making continual changes.

What do you think?

03-14-2017, 11:14 AM

---
Unfortunately, attempting to re-tune the XEDE did not give sustainable results.

Whatever the issue, it appears random. I was driving the car last week with the original tuning and had a brief time period where the AFR was showing ~12 at WOT, which is desired, but then it climbed higher within 10 minutes. A cold engine seems to give better results than hot, and my AFR's run lower if I run thru the gears at 5-7k RPM versus do a pull in 6th gear starting at 2k.

I am not sure where to go next. Checked MAF, swapped cam/crank sensors. Have not touched the OEM O2 sensor, that might be next.

Wondering if this is a soft misfire of some sort, sending O2 and raw fuel through the exhaust? The plugs and wires are newer, but the coils are not.

Attached are some logs I did using an OBD2 reader.



Any further thoughts or ideas would be much appreciated.

03-14-2017, 11:21 AM
mkturbo.com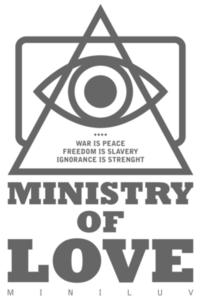 Join Date: May 2006
Location: Charleston SC
Posts: 14,390
Total Cats: 1,328

---
Honestly I would get rid of the Xede and get an MS3. To me it seems like the Xede is trying to add more fuel, then the stock ecu see's it richer then it wants and tries to lean it back out.

03-14-2017, 11:36 AM

---
Thank you for the recommendation. I have definitely considered that. I had a turbo NA6 with MS2 and really enjoyed how effective it was.

My concern with going Megasquirt is if there's still something else going on that I am missing, so I will put in an MS and have the exact same problem. There was a time when the car's fueling was OK, and now it is not.