Might try Schaeffer Racing Oil

02-17-2015, 12:00 PM
Moderator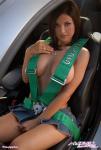 Join Date: Nov 2008
Location: Tampa, Florida
Posts: 19,025
Total Cats: 2,393

Might try Schaeffer Racing Oil
---
I've been spending some time on
Used Oil Analysis - Bob is the Oil Guy - Bob is the Oil Guy
studying oils. I've learned that certain boutique oils use some extra additives that cost a little bit of extra money but seem to have some specific benefits. Antimony is one of those additives. It is found in Schaeffer's racing oil but not found in most other brands. I haven't searched much for other brands containing it, but stopped at Schaeffer because I already knew it had a good reputation and is available locally.
Antimony Additives
By MolaKule


This white paper discusses the basis of Organic Antimony Compounds as additives in Motor oils, Gear Lubes, and Greases.

Many additives are defined as "Multifunctional Additives" because they perform more than one function in a lubricant. One of the most well known additives, Zinc Diakyl dithiophosphate or ZDDP, is one of those additives. ZDDP performs as an Anti-Wear (AW) additive, a mild Friction Modifier (FM), and as an antioxidant. Organic compounds of Moly dithiocarbamates (MoTDC), also function in the same manner as ZDDP, but at higher temperatures and pressures. Boron (to be discussed in another white paper), can be used as an anti-wear additive and as a detergent component as well.

Then there is a class of additives which are also multifunctional, but perform only as AW additives and as Extreme Pressure (EP) additives; these are generally found in Gear Lubes and greases. They impart surface protection under extreme contact pressures and shear by virtue of laying down a surface film that prevents galling and other types of wear. These are the Phosphors, Sulfurs, Borons, and Nitrogen additives found in gear lubes and greases. Chlorinated hydrocarbons perform the AW and EP functions as well, but the decomposition of these compounds to hydrochloric acids, and their environmental impact, has led to the much reduced use of these additives.

Organic antimony compounds such as Antimony diakyl dithiocarbamates (sometimes denoted as SbDTC or ADD), is another one of those multifunctional additives, but is lesser known. ADD's have been both bench tested and field tested, and have been found to perform the following roles:
1. Anti-scuffing (EP) agents,
2. anti-wear (AW) agents,
3. oxidation inhibitors
4. copper-lead corrosion inhibitors,
5. rust inhibitors.


There five main alkyl groups of SbDTC's, and they are the n-butyl, the Amyl, the Hexyl, the 2-Ethylhexyl, and the Decyl groups. Chemically, the structure is composed of three alkyl molecules consisting of one nitrogen atom, two sulfur atoms, and one carbon atom, bound to one antimony atom. Anywhere from 10% to 17% antimony is contained in the dithiocarbamate structure, which has been found to be the most stable of all the antimony additives. Of the five groups, the Amyl and Hexyl dialkyl dithiocarbamates show the greatest resistance to welding, galling, and scuffing when subjected to Timken Loads.

When the percentage of SbDTC's are increased from 0.5% to 3% concentration in a SAE 90 weight gear oil, the Timken weld increased from 160 lbs. to 355 lbs.

In greases, the SbDTC's perform the functions of an EP additive, an anti-rust agent, and as an anticorrosion additive. Marine greases usually add SbDTC's, since salt water corrosion is inhibited. Marine vessels and boat trailer bearings thus benefit from this additive in greases.

While some EP and AW additives show poor thermal stability, SbDTC's do not. This is why they have advantages in motor oils as well. SbDTC's in motor oils prevent bearing loss, low top ring deposits, and low ring wear. Camshaft lifter scuffing is almost zero when 0.5% of SbDTC's are added to motor oils.

As with MoTDC's, these organic antimony compounds also act synergistically with ZDDP compounds in motor oil. It is believed that sharing of the sulfur and phosphorus atoms contribute to the creation of surface films composed of layers of ferrous sulfate and ferrous phosphate, with the organometallic components depositing a plastic layer of antimony and zinc sulfates and phosphates.

So SbDTC's are indeed multifunctional additives that contribute to the reduction of wear by acting as AW and EP additives, while preventing oxidation and corrosion inside engines, gear boxes, and bearings.

02-17-2015, 01:48 PM
Moderator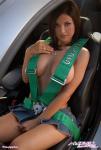 Join Date: Nov 2008
Location: Tampa, Florida
Posts: 19,025
Total Cats: 2,393

---
Thread
Thread Starter
Forum
Replies
Last Post
Suspension, Brakes, Drivetrain
Miata parts for sale/trade