NASA at Sebring 4/21 - 4/22

03-15-2018, 02:39 PM
Junior Member
Join Date: Apr 2008
Location: St Petersburg, FL
Posts: 75
Total Cats: 1

NASA at Sebring 4/21 - 4/22
---

03-19-2018, 10:29 PM
Moderator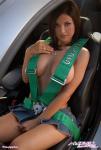 Join Date: Nov 2008
Location: Tampa, Florida
Posts: 18,557
Total Cats: 2,285

04-19-2018, 04:47 PM
Junior Member
Join Date: Jul 2016
Location: Orlando, FL
Posts: 114
Total Cats: 1

---
Car is all serviced and ready to go.
Looks like we cant get in till 9pm Friday due to PDG running a night session.
Found a great deal on a GTC-200 so bolted it on to see if the APR parachute actually slows me down on stock HP as turbo motor not ready to go yet?

04-20-2018, 09:52 AM
Junior Member
Join Date: Apr 2008
Location: St Petersburg, FL
Posts: 75
Total Cats: 1

---
Weather forecast points to some rain so I picked up one of the last reserved garage stalls. Iíll be leaving St Pete after lunch to drive over, check in at the hotel, and hopefully tech.

Car is ready to go. Bled the brakes, put on new pads, and went over the car last night.
Thread
Thread Starter
Forum
Replies
Last Post
Local Meets, Events and Tech Days
Local Meets, Events and Tech Days
Local Meets, Events and Tech Days