My culture project for class (Arab Love of Speed)

07-31-2009, 09:25 AM
Elite Member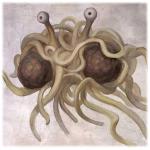 Join Date: Oct 2006
Location: Monterey, CA
Posts: 7,538
Total Cats: 40

My culture project for class (Arab Love of Speed)
---
Thought I'd share in case anyone wants to see it. I'm most proud of the beginning and end credits, the middle part with my dumbass voice on it, not so much. Sorry in advance, since I doubt anyone will understand the narration.
Arabic+semester+2+project+-+Arab+love+of+speed

07-31-2009, 08:57 PM
Elite Member
Join Date: May 2007
Location: Cromwell, Connecticut
Posts: 2,558
Total Cats: 11

---


I have a good friend that lives in saudi ... he said the car culture is crazy over there. His dad owns the Volvo monopoly (companies can own monopolies over there ). He has always had modded volvos and other exotic cars. They just got rid of their brand new Bentley cause **** kept breaking.

I would love to go visit him one summer, but we are both graduating next year and who knows where we will end up.

07-31-2009, 09:43 PM
Elite Member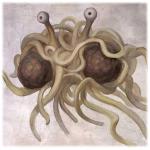 Join Date: Oct 2006
Location: Monterey, CA
Posts: 7,538
Total Cats: 40

---
Thanks all for the replies!
- the cars pull up to the light, lyrics: "the chance won't come again"
- the cars depart with wheelspin, lyrics: "the wheel's still in spin"
- the SLR 722 crosses the line, lyrics: "there's no tellin' who that it's namin'"
- the cars brake after the Lambo loses, lyrics: "the loser now will be later to win"
Thread
Thread Starter
Forum
Replies
Last Post
Current Events, News, Politics