NOOB joining from Fort Worth

12-22-2018, 03:21 AM
Newb
Join Date: Dec 2018
Location: Fort Worth, TX
Posts: 39
Total Cats: 0

NOOB joining from Fort Worth
---
Hi everyone,
A little about myself: My name's Logan and I'm currently a student at the University of North Texas in Denton studying computer science. I've always had a long time passion or anything mechanical, but it took me untill my first car (1990 N/A miata) to translate that to cars. I put about 300-400 hours of work into that car restoring it to stock condition then actually sold it after about 2 years of ownership.
Having caught the miata bug, however, I imediately purchased a 1995 that already had a few autox oriented upgrades done, had a matching hardtop, and had the 1.8. I cleaned it up, but was hit by another driver 15 minutes into my first drive, totaling the car in the front end. Spent the next 3 months rebuilding with limited insurance money and have been driving and upgrading since, so here we are!
After working with my 2 miatas and having almost 4 years of driving and autoxing them under my belt, I felt it was finally time to look into power upgrades. A turbo was the obvious answer but since I'm on a budget as a student, I'll be taking my time to fully research everything, talk to turbo miata owners, and find deals. I've been a long time lurker of miata.net but figured I'd make an account here as well while I lurk in case I ocassionaly have questions.
Relavant mods currently in the car are: Torsen LSD, coilovers, V2 comp wheels w/ 225 tires, front swaybar, RoadsterSport3 catback exaust... can't think of anything else at the moment.
I believe that concludes my intro post, so catch me lurking around the fourm, or maybe I'll see you at the occasional meet I make it to if you're in DFW.
---
Last edited by Jumpster74; 04-11-2019 at

12:51 PM

.

12-22-2018, 08:43 AM
mkturbo.com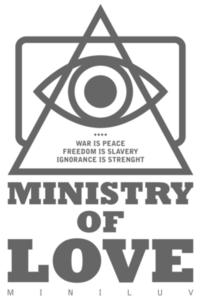 Join Date: May 2006
Location: Charleston SC
Posts: 14,432
Total Cats: 1,340

---
Welcome to MT.net. I was just in Irving TX on Monday dropping off a MKTurbo setup there. Probably close to half a dozen people boosted in that area with my setups. I know there is a FB group or two with active people and a few regulars on mt.net.
Thread
Thread Starter
Forum
Replies
Last Post
Miata parts for sale/trade
Miata parts for sale/trade
Miata parts for sale/trade