NA Miata Won't Start With MS1

11-08-2008, 08:55 PM
Newb
Join Date: Jul 2008
Location: Jacksonville, FL
Posts: 30
Total Cats: 0

---
Turbobluemiata, you're brilliant. My msq, which is the
MSPNP base map
, had the wrong MAP sensor set. I changed it to the MPX4250 - 250 kPA sensor. But, I'm still not getting the car to start.
I spent a few hours today trying to get this thing to come to life. I followed all of my wires and I couldn't find any obvious errors. I couldn't get anyone to help me listen for the injectors and I can't listen while cranking myself. I did get a pop, like a small backfire, at the end of a cranking attempt today. I assume there can't be any pop without fuel, so I have to be getting something from the injectors, right? The msq from that attempt is attached. Does anything in the file jump out as wrong?
I didn't get a chance to test the fuel pump with the FP-GND trick yet, but should be able to pull that off tomorrow.
Joe Perez also suggested that I should confirm that my spark channels are not reversed. I'd hate to unsolder wires if they are correct. Could I get someone to check my work visually?
The MS's IAC2-B output (pin 31 on the DB37) has continuity with pin 4R in the multilock connector.
The MS's IGN output (pin 36 on the DB37) has continuity with pin 4N in the multilock connector.
If I can't get this thing going really soon, I would love to get some help in person. I'm going to drive to Gwinnett/Atlanta on Saturday and Sunday, Nov 15 and 16. My step father lives there and, while he really understands older cars (he spends nearly every weekend working Road Atlanta) and can be a second set of hands, he doesn't know the first thing about MS. He told me that he has been meeting up with a car group on Thursday nights and may be able to get some to assist us. If he can't get some knowledgeable help, would anyone else be available? I can compensate you for your time and expertise.
Chris Dobbins

11-08-2008, 09:16 PM
Elite Member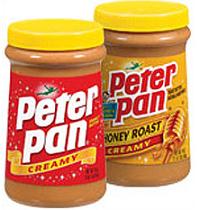 Join Date: Aug 2007
Location: Houston, TX
Posts: 8,824
Total Cats: 268

---
I'm in Starkville, MS, about 4 hours from Atlanta....

I can almost guarantee something is wrong with your spark outputs. Might have the diodes backwards or the little transistors backwards. I can't quiet tell from the pictures because they're not focused too well and they're not zoomed in this particular area. Take more pics, and try playing with the settings on the camera to get better pics. I'm betting something in the spark outputs is wrong.

11-08-2008, 11:28 PM
Newb
Join Date: Jul 2008
Location: Jacksonville, FL
Posts: 30
Total Cats: 0

---
I have several pictures in
my photobucket page
. Maybe some of those are better. If you click the thumbnail for any of the pictures, you'll get a larger version. Then, you can hover over the larger picture and choose "full size" in the top left corner to get it even bigger. I can take more shots if needed. I don't own a digital camera aside from the one built into my cell phone, but, if you can think of any part of the board I should focus on, I'll try to get some closer shots. For any of the components that are polarized, I pretty sure I matched the instructions and the silk screen.
Again, thanks to everyone who is helping me to get this figured out.
Chris Dobbins

11-09-2008, 10:34 AM
Boost Pope

Join Date: Sep 2005
Location: Chicago. (The non-murder part.)
Posts: 28,093
Total Cats: 2,503

---
There's no absolute "right and wrong". As ObiWan would say, a great many things in MegaSquirt depend entirely on one's own point of view. My ignition outputs reversed themselves when I went from a CAS to a 36-1 wheel. Seriously, that change made me have to swap my SparkA and SparkB outputs (in the harness of course- no need to open the MS for that.) It's all just a lot of finicky software.
As a test, just flip the damn spark plug wires- take the wires from the 1/4 coil and the 2/3 coil, and reverse them.

11-09-2008, 05:29 PM
Newb
Join Date: Jul 2008
Location: Jacksonville, FL
Posts: 30
Total Cats: 0

It starts!
---
That was it. I swapped my spark plug wires and it started right up on the Megasquirt. It doesn't idle on its own (the RPMs drop too much), but when I kept a little throttle on it, it ran smooth. I have not set the base timing yet and I have not calibrated the TPS, so I may not be far from a good idle.

Next, I have to modify the MS or the harness to swap the spark outputs. Then, it is on to making sure all the gauges work. Megalogviewer shows that my coolant was about 165° during the run. I did drive the car on the stock ECU just before switching over to the Megasquirt, but I am suspicious of that 165° reading because it is so close to the 170° that I see on the stim. I also need to check on the O2 signal from the LC-1. I don't see much variation in the log even though the RPMs varied from idle to 3k during the run.

My first log of the car running is attached.

I'm still heading to Atlanta next weekend if anyone is interested in checking this out with me. I'm pretty excited about today's progress.

Thank you to everyone who helped me get this far; patsmx5, jobambo, Joe Perez, Paul, miatamania, Braineack, Saml01, turbobluemiata.

Chris Dobbins

11-09-2008, 05:38 PM
Boost Pope

Join Date: Sep 2005
Location: Chicago. (The non-murder part.)
Posts: 28,093
Total Cats: 2,503

---
Told 'ya so.

The way DIY sets up the wheel decoder in their default map is kinda ackward. It causes SparkB to drive the 1/4 coil and SparkA to drive the 2/3 coil, which is backwards relative to the nomenclature in the stock system. But it works, so nobody bothers to change it.
Thread
Thread Starter
Forum
Replies
Last Post
SuperSneakySecretSquirrel