Greddy Manifold Studs?

09-20-2007, 06:53 PM
I'm Miserable!
Join Date: May 2007
Location: Sacramento, CA
Posts: 90
Total Cats: 0

Greddy Manifold Studs?
---
Has anybody replaced the bolts with studs?
If so, can you please share with me the size you used (length)...my turbo is with BEGI so I am unable to size it up...I want to have the car ready to go when I get the turbo back

I plan on ordering from McMasters in SS unless you guys have a better plan

09-20-2007, 11:56 PM
Senior Member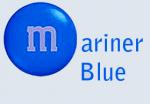 Join Date: Feb 2006
Location: Detroit
Posts: 1,234
Total Cats: 0

---
I installed studs, WORST ******* IDEA EVER! They ALWAYS came loose, after say 100 miles or so, the turbo was loose. I installed nord lock washers from FM, still no luck. I installed helicoils and used that ultra high temp loc-tite (
which just burned off like the regular stuff) and they STILL came loose.
Swapped in some bolts with the nord lock washers, DONE. Now I have to fight to get the turbo off. I don't know why I didn't swap them out earlier, seems so freaking obvious now. On a side note I read around here SS is a bad idea because if they break they are next to impossible to drill out.

09-21-2007, 12:46 PM
Senior Member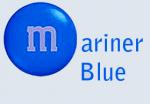 Join Date: Feb 2006
Location: Detroit
Posts: 1,234
Total Cats: 0

09-21-2007, 02:21 PM
Junior Member
Join Date: Mar 2007
Location: illinoisssss
Posts: 123
Total Cats: 0

---
stainless is a very tough metal to machine/cut. most 'normal' drill bits can't handle drilling on stainless very well. you would want to get a solid carbide bit ($$$) and use lots of cutting fluid
Thread
Thread Starter
Forum
Replies
Last Post
Miata parts for sale/trade