MSD inline pump

02-27-2007, 10:58 PM
Senior Member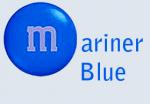 Join Date: Feb 2006
Location: Detroit
Posts: 1,234
Total Cats: 0

MSD inline pump
---
I'm in the market for a fuel pump. Should I go with the Walbro 190HP or will the MSD inline be strong enough with the stock one?

The site lists the MSD pump as: Approximate flow is 43 gph (282 lb/hr) gasoline (specific gravity 0.788) @40 psi and 12 volts/5.4 amps. Has 3/8-in. hose nipple Inlet, 5/16-in. hose nipple Outlet

Thanks

02-27-2007, 11:53 PM
Elite Member
Join Date: Mar 2006
Location: Edmonton, AB
Posts: 4,910
Total Cats: 0

---
I used the MSD, IF your stock pump is up to the task it will certainly provide enough pressure. I think mine dead headed out to over 125psi (as high as the gauge went).
One draw back is that it's loud and a pain in the *** to install. I went with the Walbro 190HP
Ok when I mean loud I mean INSANELY loud.
I had issues with fueling not because of the MSD, but because my stock pump was tired.
Jay

02-28-2007, 01:52 AM
Senior Member
Join Date: Sep 2006
Location: Hong Kong
Posts: 523
Total Cats: 0

---

02-28-2007, 02:32 AM
Elite Member
Join Date: Mar 2006
Location: Edmonton, AB
Posts: 4,910
Total Cats: 0

---
The MSD is a totally different animal than the intank walbro. It has to be put inline between the tank and the fuel rail, generally installed at the fuel filter. I think it's a good solid dependable pump, I wish I had just put the Walbro pump in to start with. I bought the MSD because it was easily avalible locally.

02-28-2007, 08:27 AM
Newb
Join Date: Dec 2004
Location: Montreal
Posts: 1
Total Cats: 0

---
I have the MSD (2025?) for 3 years now, no problem. At the beginning it was installed near the filter a la FM but it was too noisy,I moved it further back under the trunk inside a piece of tire tube and with some foam around the pump.
Thread
Thread Starter
Forum
Replies
Last Post
Miata parts for sale/trade
Miata parts for sale/trade