Quick question about timing with supercharger

11-03-2008, 07:42 PM

Quick question about timing with supercharger
---
If I get this,
Miata.net Classifieds
First off, does it sound like a good price? Also what should I retard the timing to so I don't mess anything up? Or do those kits come with something that control the timing? That kit is not made any more, am I correct? I don 't see it on any sites, I only see the 94+ kits.

11-03-2008, 07:48 PM
Elite Member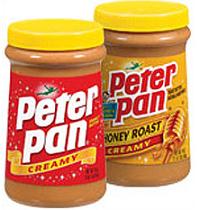 Join Date: Aug 2007
Location: Houston, TX
Posts: 8,827
Total Cats: 269

---
That kit's worth 1000-1200 tops. Not 1500. Only like 2200 new. FWIW, those kits suck if you want to ever get serious and make power. This is miataTURBO.net for a reason. Turbo for 1500 will be much much MUCH faster then that SC setup, and you'll have better parts, better engine management, etc.

11-03-2008, 07:54 PM

---
Thanks patsmx5, I know it may seem like a noob question, I looked over the turbo faq but I just don't know much about this stuff in general. Thanks for your time, and I appreciate any other additional replies in advance. I think I got him down to like 1150 shipped so I think I might do it, I don't need much more power just a little. I don't plan on sinking much more money into the car.

11-03-2008, 08:02 PM
Elite Member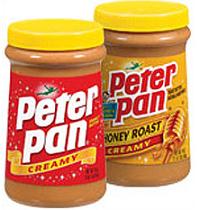 Join Date: Aug 2007
Location: Houston, TX
Posts: 8,827
Total Cats: 269

---
Yeah that's the thing. If you're just looking for a bump in power, this works fine. Probably give you 140whp. With 1K in add-ons, you could see 160-170whp. So ultimate power will be 160-170whp and that would be a high-strung system. Or, get a mp62 kit used for say, 1800, and bolt on for 180-190whp with potential for 220whp but that would be a high strung system.

So if you think you'll be happy with say a 40% increase in power, that SC will do fine. Wanna double your power, get a mp62. Want more, turbo. I say turbo anyways though cause you could do it for 1150*** and have a more reliable, faster setup.


*** Would require a lot of learning on your behalf to build a DIY kit. IE-buying used parts to make your own kit. Been done many times on this forum if this option interest you.

11-03-2008, 08:26 PM

---
I would be interested but I work full time and have classes full time, and a girlfriend so I don't have a whole lot of time to make my own kit, so the SC is prob my best bet, easy, reliable, reasonable price. I figure install with my mechanic and myself doing it would take no more than 4 hours eh?

11-04-2008, 04:26 PM
Elite Member
Join Date: Dec 2007
Location: Nebraska
Posts: 4,713
Total Cats: 139

---
It will make a nice little 140-145 whp car. The one I drove and tried to buy didn't have anything for pulling timing, he just ran retarded timing and had been running that way since 93 or 94. You could look for a used Bipes to pull the timing for you. That would get you back a little low end power over running retarded.
Thread
Thread Starter
Forum
Replies
Last Post