How do you store your tires?

12-01-2018, 10:33 PM
Newb
Join Date: Apr 2018
Location: Belleville, IL (St. Louis, MO)
Posts: 18
Total Cats: 0

---
I have some spares in tire bags on a shelf in my garage (semi climate controlled). My other spares I have in our basement (vertical stack). I keep those away from the hot water heater and furnace due to the ozone. May not be ideal, but I'm also not the fastest on track for a little grip lost is something I likely will not notice.

Josh

12-03-2018, 10:45 AM
Newb
Join Date: Sep 2018
Location: Massachusetts
Posts: 30
Total Cats: 0

---
Originally Posted by
concealer404
Just being stored in cold isn't really detrimental, provided we aren't talking about legit Arctic conditions. The point is not trying to use them or put a load on them or bring them up to temp quickly from cold.

You don't think they're transported to the US in climate-controlled containers, then moved to climate controlled trucks, then stored in warehouses that maintain a perfect 72F, do you?

I've been in TR's South Bend warehouse. It was cold. Like low 40s cold.
Very good point. I found a spot to stash them at work that no one's complained about yet.
Originally Posted by
zvehrs
I bought some of
these
to raise the bed up and put my tires in bags under the bed. Got some skirts for the bed to please the wife. 👍
Solid move. I couldn't pull this off, the wife's pretty partial to the smell of gasoline and 2 stroke exhaust, but tires don't really do it for her.

12-07-2018, 01:30 PM
Junior Member
Join Date: Jan 2018
Location: Minneapolis
Posts: 73
Total Cats: 1

---
Track stickies, 200tw summer tires, go inside under a blanket in the basement. Next to the sim rig. My mortgage my eye sore.

I keep the car on a lesser pair of summer tires/wheels (the daily set) in the garage and I'll let them thoroughly warm up to temp(40*) before driving on them in the spring. Maybe anyways... at least 30 in the garage likely. Im going to be impatient come April.

So far my garage seems to keep about 25 degrees warmer than the outside temp. Hope that's still true come January and February when we get into the negative 10's & 20's....
Why TF do I still live here....

12-07-2018, 03:43 PM
Junior Member
Join Date: Oct 2013
Location: Central MA
Posts: 87
Total Cats: 6

---

12-07-2018, 03:54 PM
Moderator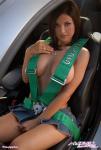 Join Date: Nov 2008
Location: Tampa, Florida
Posts: 19,047
Total Cats: 2,396

---
Mine are in the garage for another two weeks and then they go on the car for a track day on December 22nd.

Currently 76 degrees and sunny with a 6mph breeze out of the East.

12-07-2018, 03:58 PM

12-07-2018, 04:35 PM
Boost Pope

Join Date: Sep 2005
Location: Chicago. (The non-murder part.)
Posts: 29,154
Total Cats: 2,867
Thread
Thread Starter
Forum
Replies
Last Post