WTB: NB front coilover (non-sport / Bilstein)

07-05-2019, 09:35 PM
Boost Pope

Join Date: Sep 2005
Location: Chicago. (The non-murder part.)
Posts: 29,341
Total Cats: 2,935

WTB: NB front coilover (non-sport / Bilstein)
---
The title says it all. I need a complete OEM front coilover assembly. Everything from the shock up to the tophat, with all the nuts / bushings / etc. Like, assume you haven't even removed the spring from the assembly.

It's a long story...

07-06-2019, 08:59 AM
Boost Pope

Join Date: Sep 2005
Location: Chicago. (The non-murder part.)
Posts: 29,341
Total Cats: 2,935

07-10-2019, 05:27 PM
Moderator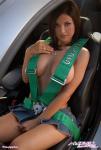 Join Date: Nov 2008
Location: Tampa, Florida
Posts: 19,310
Total Cats: 2,434

---
I know a guy, but it'll cost you. Let's start with that long story and see how that affects the price. Iff'n youz want a good deal I better be sobbing by the end of it.
Thread
Thread Starter
Forum
Replies
Last Post
Suspension, Brakes, Drivetrain
Suspension, Brakes, Drivetrain
Miata parts for sale/trade
Miata parts for sale/trade