WTB: T3/T4, BOV, EWG, 1.8L Manifold, COPs, and a Whole Lot More

09-07-2008, 10:31 PM
Elite Member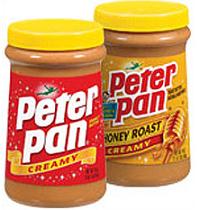 Join Date: Aug 2007
Location: Houston, TX
Posts: 8,824
Total Cats: 269

WTB: T3/T4, BOV, EWG, 1.8L Manifold, COPs, and a Whole Lot More
---
I have a list of stuff I'm looking for.
I'm looking for a T3/T4 turbocharger in good condition. Bigger is better but let me know what you have. Any brand just let me know what you got.
I'm looking for a blow off valve. Anything from a used ebay special to a Tial. (May be getting one from Urban pending pics)
I need an external waste gate. Preferably a name brand one, but let me know if you have one for sale.
Also need a turbo manifold for a 1.8 that fits a T3/T4.
I need 2.5" silicone couplers, silicone bends, and t-bolts. I need at least three 90's, a 45, and two couplers.
I need some Mazda Millenia COPs with the pigtails. This is probably a long shot, but you never know. One of you might part cars or something and have some or know someone who would have some. I need these ASAP!!! If you live close to U pull it go get me some.
I also need the black plastic piece that goes under the steering column. It's not the piece that actually bolts to the column, but rather the piece situated forward and below that. Would like a black one so it will match my black interior.
Need a 255HP Walbro if anyone happens to have one they don't need. I know I'll probably have to buy this new but I figure it can't hurt to ask.
I need the passengers side tag light thingy. I broke mine trying to change the bulb. Now it won't snap in there and rather hangs by the wire all the time. So I don't need another broken one. I have a NB but maybe that light is the same on a NA. I have no idea, but I'll check into it and update this if I embark on any definitive info.
I need a drivers side taillight for a 99'. If you have a pair of 01+ tail lights those would work to, but I prefer the OEM 99' taillight.
I also need a sub woofer equalizer for my home stereo. Long shot, but maybe someone here has one they don't need.
Shoot me a PM if you have any of this for sale.
Thanks,
Patrick

09-07-2008, 10:42 PM
Elite Member
Join Date: Jun 2007
Location: VA, Germany, Afghanistan
Posts: 2,945
Total Cats: 3

---
Here's an el-cheapo t3/t4
http://www.vadriven.com/forums/showt...t=ssautochrome
I can PM the guy your info if you're interested but don't wanna sign up for an account there, just LMK.
EDIT: JFTR, I don't know the guy at all, just saw the post right before I saw this one.

09-07-2008, 11:16 PM
Senior Member
Join Date: Dec 2007
Location: worcester ma
Posts: 1,116
Total Cats: 0

---
i has bov's, like 3 of them

1. 30 bucks ,,,platic bosch thingy, came out of an audi tt
2. 35 bucks ....a platic + metal bosch thingy, came out of s4
3. 45 dollars. dsm bov, all metal, holds boost great, i used it on my old setup

i dont know if the first two work,

for 50 ill give u all three lol,,,

the dsm one works great

09-07-2008, 11:48 PM
Elite Member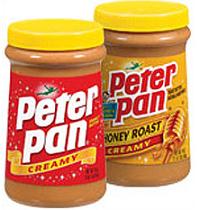 Join Date: Aug 2007
Location: Houston, TX
Posts: 8,824
Total Cats: 269

---
Scratch BOV off the list. I'm gonna try to use the recirculate valve off of one of these millenia SC's I have. Should work. It has vac and boost ports on it, and it's like, huge. OEM quality too. Don't know why I never though of it before.
Thread
Thread Starter
Forum
Replies
Last Post
Miata parts for sale/trade