Category
: Import
Status
: Clean Title
I have a 1999 Mazda Miata for sale, in USA - California.
Mileage
: 108 miles
Engine Size
: 1.8L
Asking price is $4500
Moving out of state forces sale.
I got this car litterally a month ago and it has been garaged almost every night since. When i left for a week I even put a car cover or it, i love my miatas.
1999 Base NB 5spd Non-ABS Non-LSD differential
Tittle in hand.
Smog slip in hand.
Tags good till July.
Millage is 107k
I just added a newer soft top with glass ZIP rear window.
Check engine light is on due to EGR equipment being dirty. VERY typical maintenance, just needs a good cleaning and light will be gone.
A/C needs to be recharged.
I'm asking $4500 but clearly am flexable because it needs to be sold!
Here's the photos: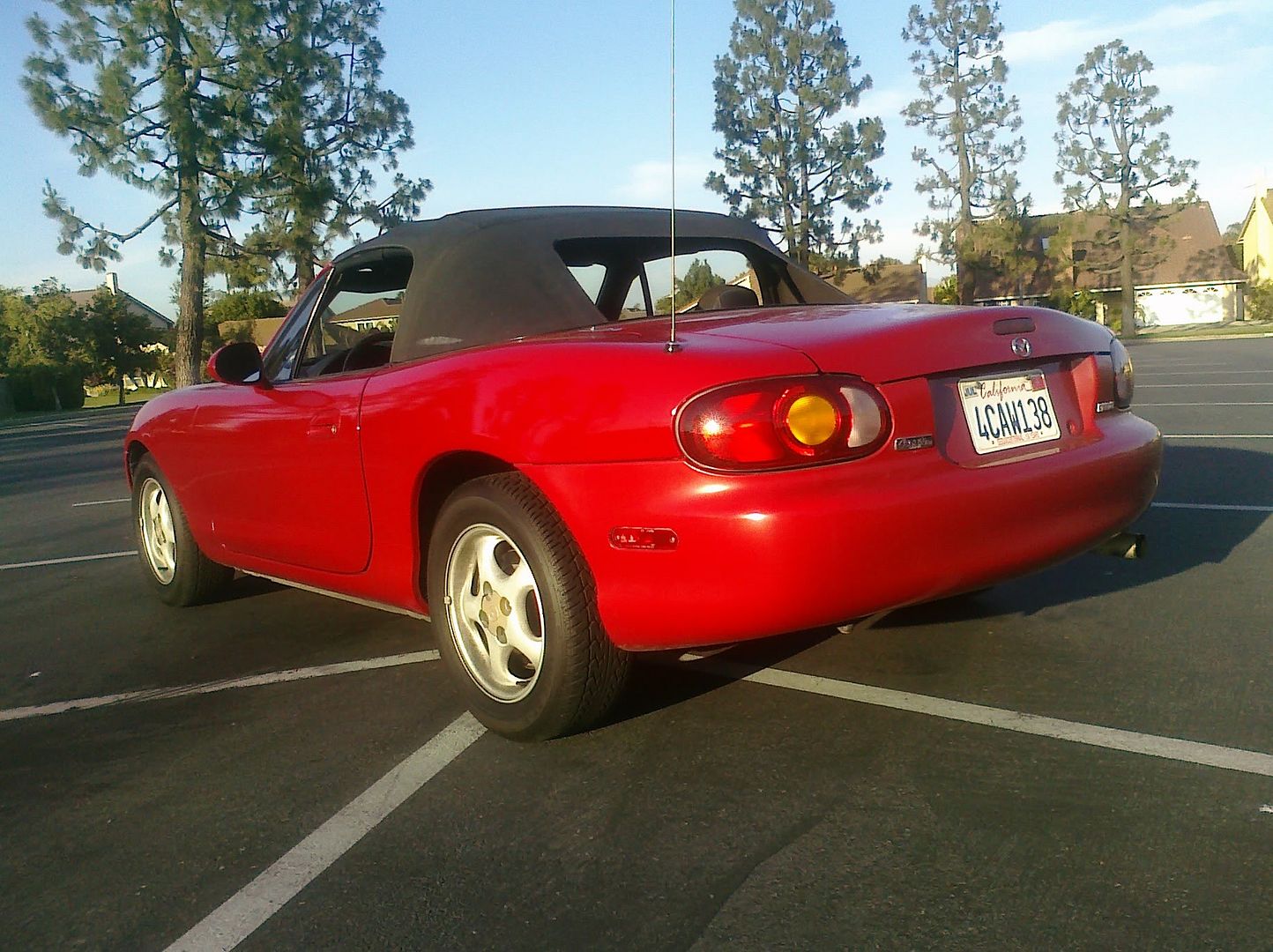 I'm sure everyone knows I don't want to sell this car but having one less thing to bring with me out to Vegas will be a big weight off my shoulders.
PM me with any questions!
Located in Fountain Valley, CA 92708
-Paul