Is this downpipe worth using?

10-18-2008, 10:19 AM

---
If you have a wire brush, it would be less invasive. Same principle. Then you can see if there are any holes.

Anyway, You already have it. Run it till it needs to be changed. It isn't that hard to take off. Get that dude together. lol.

But if you are about to buy it. I probably wouldn't.

10-18-2008, 02:04 PM
Elite Member
Join Date: Nov 2006
Location: Tigard, Oregon
Posts: 3,880
Total Cats: 0

---
Wire wheel, rust remover or just sand it. Better yet see if any of the products that "kill" rust are OK for high temp applications. POR-15 is a sealer. Other products react with rust to stabilize it.

10-18-2008, 03:33 PM

---
There is this stuff at Oreilly's, When you wipe it accross the rust it causes a chemical reaction and turns the rust into magnesium. The 914 Porsche community swears by it.
Don't take the rust off. Just brush this liquid over it.

I had forgot about the stuff. Good Luck!

10-18-2008, 03:49 PM
Elite Member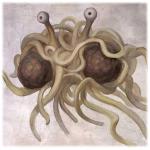 Join Date: Oct 2006
Location: Monterey, CA
Posts: 7,538
Total Cats: 40

---
You should look at most OE exhausts that are a few years old, you can't see any metal for the rust encasing it. So, I say use the thing. If you really want to see if the little rust spots are too far gone, poke them with something. If it goes through, well, there you have it.
Um, it takes a compound consisting of 2 parts Iron and 3 parts Oxygen and somehow turns it into Magnesium?
I don't doubt the stuff works, but I think how it works may have been explained to you wrong.

10-19-2008, 01:42 AM

---
I don't doubt the stuff works, but I think how it works may have been explained to you wrong.[/QUOTE]

I've never used the stuff. But when I had my 914, I was going too.
Everyone over there loved it. I think it was like $30.00 a gallon though. They had a big write up about it. But I never read the label it's self. I sold the porsche, problem solved. Lol
Thread
Thread Starter
Forum
Replies
Last Post
Miata parts for sale/trade