EWG do i have hood clearance.....

02-05-2010, 08:40 PM
Junior Member
Join Date: Dec 2009
Posts: 65
Total Cats: 0

EWG do i have hood clearance.....
---
bought a EWG off here about a month ago, and due to the fact that my holseted saab likes to blow itself up alot, i felt i didnt need any money dumped into the bottomless pit i decided to put it into the miata build.....
so i have the Ilovetacotaco manifold for the 1.6, now im wondering if i bought one of these, would i need to cut a hole in my hood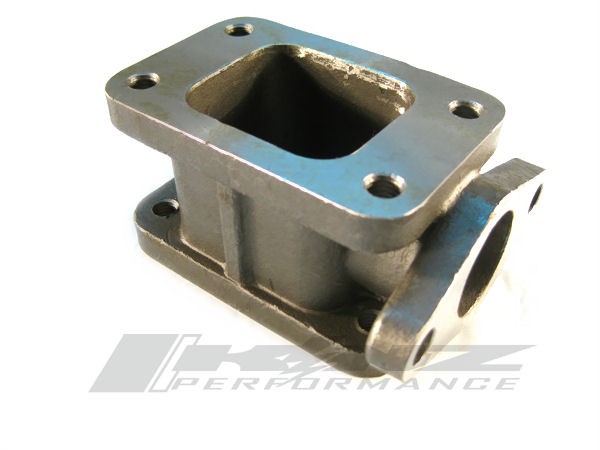 T3 TO T3 Turbo Adapter Flange w/ Wastegate Flange : eBay Motors (item 260538525712 end time Feb-14-10 17:16:21 PST)

02-05-2010, 11:03 PM
Cpt. Slow

Join Date: Oct 2005
Location: Oregon City, OR
Posts: 12,808
Total Cats: 692

---
put the turbo on with internal waste gate for now and once it's on measure hood clearance from the bottom with the under tray off. Buy it if it fits, don't if it don't.

02-06-2010, 09:10 AM
Senior Member
Join Date: Feb 2009
Location: Jax, Fl
Posts: 896
Total Cats: 0

---
Check out greenday3437's build thread he has that manifold and a decently sized t3 so you can see installed pics. I've seen a few people cut a hole in the bottom of the mani and the EWG there like he did. I've the same manifold and turbo he does but I'm getting a custom one made right now with EWG. Good luck

02-06-2010, 06:03 PM
Junior Member
Join Date: Dec 2009
Posts: 65
Total Cats: 0

---
i dont really have a need of an EWG, its just that i own it, so i want to use it... but this method doesnt sound bad if no one has used one of these contraptions before
Thread
Thread Starter
Forum
Replies
Last Post
Miata parts for sale/trade