Help 1.6 Miata turbo NB6C mk2 jdm

11-05-2018, 12:13 AM
Newb
Join Date: Oct 2018
Posts: 5
Total Cats: 0

Help 1.6 Miata turbo NB6C mk2 jdm
---
Ok this is getting frustrating at this point, the absolute lack of ANY info on JDM 1.6 NB Miatas.(
I now understand how uncommon of an import my miata is
) I have a 1998 1.6 NB Miata from Japan I want to turbo and cant find ANY info, hear me out..
I was planning on using a cx racing 89-93 1.6 turbo kit on my 98 1.6 but the engine bays look different
The 1998 NB 1.6 bay looks similar to a NB 1.8 engine bay but its different than the 89 - 93 NA 1.6
(LOOK AT PICS OF MY CAR BELOW)
(The vac lines are the only difference from a NA 1.6 I can see but I'm sure theres more differences)
SO WHAT TURBO KIT CAN I RUN ON A JDM NB 1.6???
I was told if I turbo it to run a MS3 99-2000 ECU that's the only info I have gotten so far
My next question would be what base map would I use on a 1.6 1998 turbo with a 1999-2000 ECU
------------ ( I come from a turbo Honda backround ) working on jdm hondas imported to Canada I've never had problems cause jdm honda cars and motors are the exact same over seas. This is my first Rwd car I thought there wouldn't be a difference from the NA 1.6 motor when I bought it lol I was planning on getting a 89-93 turbo kit
If someone could tell me what kit what ecu and what map to use I would purchase all of it right now..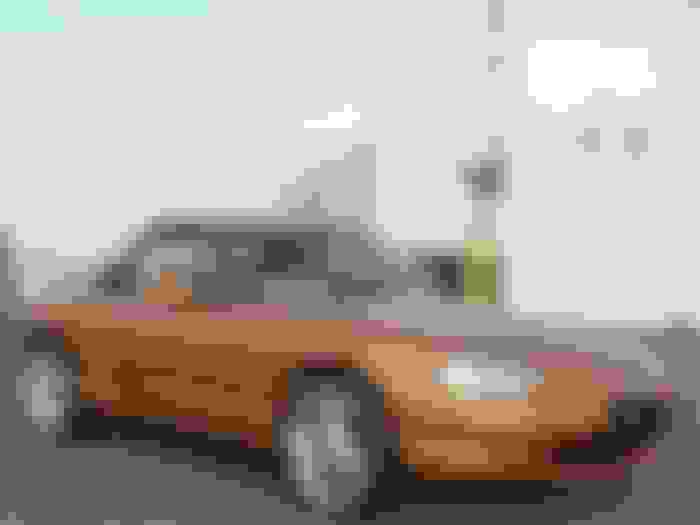 11-05-2018, 08:08 AM
Senior Member
Join Date: Mar 2014
Location: Jacksonville, FL
Posts: 1,191
Total Cats: 144

---
I cant help you with your fitment question,

but why are you planning to run a garbage cxracing turbo kit? When there are so many better kits out there...?

for a little more money, you can get a kraken manifold/Downpipe set, and source your own real garrett t25 or t28 turbo. For a fast spooling solid setup.

you can use cxracing intercooler kit if you wish. It works well.

11-05-2018, 01:07 PM
Newb
Join Date: Oct 2018
Posts: 5
Total Cats: 0

---
Thanks for the help everyone appreciate it, Reverant has told me what I need! If anyone else has the same questions here is what you need:
Turbo for a jdm/euro 1.6 NB Miata

kit: Run a turbo kit from Europe specifically for Nb 1.6 (I will be calling some over seas vendors to get some options to ship over to Canada
ecu: MS Labs Basic MS3 from Trackspeed engineering (1999-2000)
base map: 1.8L + changing the injectors from 254cc to 210cc

Thanks Reverant!!

12-06-2018, 07:26 PM
Newb
Join Date: Apr 2018
Location: Bakersfield, California
Posts: 40
Total Cats: -7

---
Not sure if I'm wrong, but I mistakenly bought a NB6 engine for cheap to originally replace my 91 1.6 engine almost a year ago. I found that the block is identical to the US 90-93 1.6, so in theory any US 1.6 turbo kit should work. Of course keep in mind the engine bay may need trimming or massaging in some areas. I wouldn't know, for I have an NA

The head is a little different in terms of sensors, but for the most part identical again.

So I'd be willing to bet any off the self 1.6 US kit will work for you. If I'm wrong, I'd love to know because I still have the NB6 engine on a stand in my garage.

01-03-2019, 08:50 AM
Newb
Join Date: Apr 2017
Posts: 4
Total Cats: 0

---
i have a MX5 NB 1.6 B6. it's the same engine as the 1.6 NA, except:
1. it has shimmed lifters(like the 98-00 1.8 NB you have in the US), not hydros
2. and no CAS on the intake cam. It has a cam angle and crank angle sensor also like the 1.8
the intake manifold is also different to the 1.6 NA:
1. different idle vale (integrated into the throttle body) same as the 1.8 (i suppose ?)
2. it comes with a throttle position sensor
the Fueling systems on the 98-00 had a FPR on fuel rail with a return line to the tank. since 01 they had a returnless fuel system.
i have a TD04 turbo kit on mine with a kraken manifold and downpipe. real quality stuff. running 17psi at redline. ran
[email protected]
on street tires.
Daniel
---
Last edited by turbo_flutter_fan; 01-04-2019 at

05:26 AM

.
Thread
Thread Starter
Forum
Replies
Last Post