IAT mount for silcone hosing?

08-28-2009, 07:24 AM
Newb
Join Date: Jun 2006
Location: UK
Posts: 39
Total Cats: 0

IAT mount for silcone hosing?
---
I want to mount a GM IAT sensor in the silicone hose before the TB, is there a nice mount available to do so?
Devil's Own do a very nice piece to mount their water injectors in silcone hose,
HERE
, is there anything similar on the market that would fit the IAT?
Cheers.

08-28-2009, 08:48 AM
Elite Member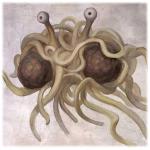 Join Date: Oct 2006
Location: Monterey, CA
Posts: 7,538
Total Cats: 40

---
I'd reconsider doing it just before the TB, I and several other members did that and while it is the best location to probe IAT, in our cars the radiator heat soaks the sensor and throws off its readings.

08-28-2009, 09:28 AM
Elite Member
Join Date: Dec 2007
Location: Nebraska
Posts: 4,713
Total Cats: 139

---
Agreed. I would consider drilling and tapping a hole in the outlet of the intercooler. If you have a metal line anywhere between the IC and the TB, you could tap a hole there, as well.

In my case, the cold side line is routed through the fender so I put it there to prevent heat soak.
Thread
Thread Starter
Forum
Replies
Last Post
Suspension, Brakes, Drivetrain
Miata parts for sale/trade