NA6 Turbo to NA8 Turbo

06-16-2015, 03:52 PM
Newb
Join Date: Jun 2015
Posts: 2
Total Cats: 0

NA6 Turbo to NA8 Turbo
---
Greetings from a new member in Seattle.
Been wanting to own and operate a turbo Miata for many years, and finally was presented an opportunity at Easter dinner this year.
A friend of mine purchased, drove, and then drove a turbo'd '90 Miata into a ditch several years ago and left the poor thing to rot on his property. I saw the potential in it and we began price negotiations.
As you can see in the attached pictures, it's not pretty. Lots a mildew, some rust, but overall the vehicle is solid. We spent a few hours trying to get the engine to turn over, but after pulling the plugs we noticed a large collection of some liquid in the rear cylinders. The entire thing is seized up.
I was able to source a NA8 motor from Miata-lover in the area (I believe he was swapping in an LS1? Hi Chris!). Came with the motor mounts.
Here's where I'm stuck: I haven't purchased a turbo manifold yet. It appears that most, if not all, NA8 manifolds are going to mount the turbo in a slightly different location than the NA6 - necessitating a new downpipe and possibly other bits. For example, look at FM's kit
here
You'll notice that the compressed air leaves the turbine straight down because the exhaust manifold is completely straight/horizontal. On the NA6 the compressed air exits horizontally to the driver's side.
1) Is there an NA8 turbo manifold that locates my Gerrit turbo to the same place?
2) If not "1" is it likely this GReddy piping kit already took this into consideration, and has some other configuration that is suitable for NA8?
Sorry for rambling, got a lot on my mind. Thanks for the help in advance!

06-16-2015, 04:13 PM
mkturbo.com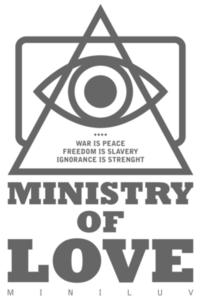 Join Date: May 2006
Location: Charleston SC
Posts: 14,394
Total Cats: 1,328

---
Get the car running with the 1.8 stock. Then install a MS and wideband. Then install a stronger clutch, bigger injectors, and a 1.8 rear end. After all that is done, then and only then start looking at moving the turbos stuff over.

06-16-2015, 04:36 PM
Newb
Join Date: Jun 2015
Posts: 2
Total Cats: 0

---
Thanks for the suggestion. I really can't argue with this as they seem like things that should have been installed on the NA6 setup in the first place.
So really I'm just missing and EGR plug and an N/A exhaust manifold to get to "stock?" With the additional upgrades you mention I'm looking at another $2K+ so planning now is key for me.
If anyone has an answer to the original question, I would appreciate it.
Thread
Thread Starter
Forum
Replies
Last Post