Plotting my upgrade path

08-20-2008, 10:00 PM
Newb
Join Date: Aug 2008
Posts: 8
Total Cats: 0

Plotting my upgrade path
---
Hi guys. I picked up a 92 miata last week. (I missed my old 99 for the last five years) The car has 131k on it, a somewhat worn interior and original soft top + a handy factory hard top.

I'm planning to swap in a 6 speed, 1.8 rear end, larger brakes, new springs/shocks, new paint and refurb the interior as time goes by.

Here's the major question:
Right now, I'm trying to decide if I should even consider modding the 1.6. I'm more inclined to pick up a second engine and build it up on the stand while I enjoy the car.

If I go the spare engine route, should I pick up a 1.6 for ease or upgrade to a 1.8? The 1.6 is probably cheaper, but the 1.8 will be easier to find and ultimately make more power. I will definitely use a megasquirt for the ECU - diy electronics are pretty easy for me.

Any thoughts on doing individual throttle bodies? I'm already doing a diy EFI setup on my old motorcycle using a megasquirt and some yamaha R1 bodies. Is it worth the effort on a turbo'd engine?

08-20-2008, 10:13 PM
Elite Member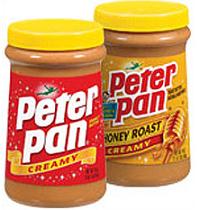 Join Date: Aug 2007
Location: Houston, TX
Posts: 8,827
Total Cats: 269

---
The 1.6/1.8 question is hugely debateable. Which is right for you depends on your plans and power goals. In a sense the cheaper 1.6 is more disposable. However the 1.8 has more potential if peak power is your goal. However I would NOT sell the 1.6 short. It's proven to make big power too. It's just not as popular.

08-20-2008, 11:11 PM
Cpt. Slow

Join Date: Oct 2005
Location: Oregon City, OR
Posts: 12,815
Total Cats: 692

---
same as above. the 1.8 is a good power upgrade even if you leave it stock, and a kit like FM's is under $200 to put it in a 1.6 car. after that, boost will give you more peak power with the 1.8, but like Patsmx5 said, any little breakdown will be just a little more expensive, and the power differential won't be that big. also I think there's a lot more information and tech support off this site for the 1.6
Thread
Thread Starter
Forum
Replies
Last Post
Miata parts for sale/trade