project Wildfire

04-18-2008, 08:30 PM
Senior Member
Join Date: Jun 2006
Location: Outside of the Loop-ATL
Posts: 753
Total Cats: 0

project Wildfire
---
As some may remember my 1.6 is dieing and so I am using this time to swap to a 1.8.
After some talking with Ben, I got a 99 short block in great condition.
I am picking up a fresh rebuilt 94-97 head, intake and fuel rail tomorrow. I am going to see if I can get the FM3 manifold and DP tomorrow also.
The plans of right now:
* means I have/pending pick-up
99 short block *
94 head(yes I know I wish it was the 99 head) *
50trim T3 turbo *
FM3 manifold w/ adapter * -minus adapter
Modified FM3 downpipe * - minus modification
either the FMU/MS (depends on money) * have FMU
FD intercooler and strip piping kit(to start with) *
external wastegate (5psi to start with)
supra 305 injectors
ARP headstuds
1.8 flywheel and 6 puck clutch(still looking into what company)
looking at using the FM 1.8 conversion
probe valve cover
The idea is to make this a budget build(ie super cheap) with out cutting any real corners. So far I am finding deals on parts left and right
I got a few question that maybe able to answer.
A)Can the 1.6 FPR be swapped to a 1.8 fuel rail?
B) same with oil dip stick
Sorry for bad Photo, but waiting on the new Lens for the SLR so cell pix..FTL
The short block
The free T3 turbo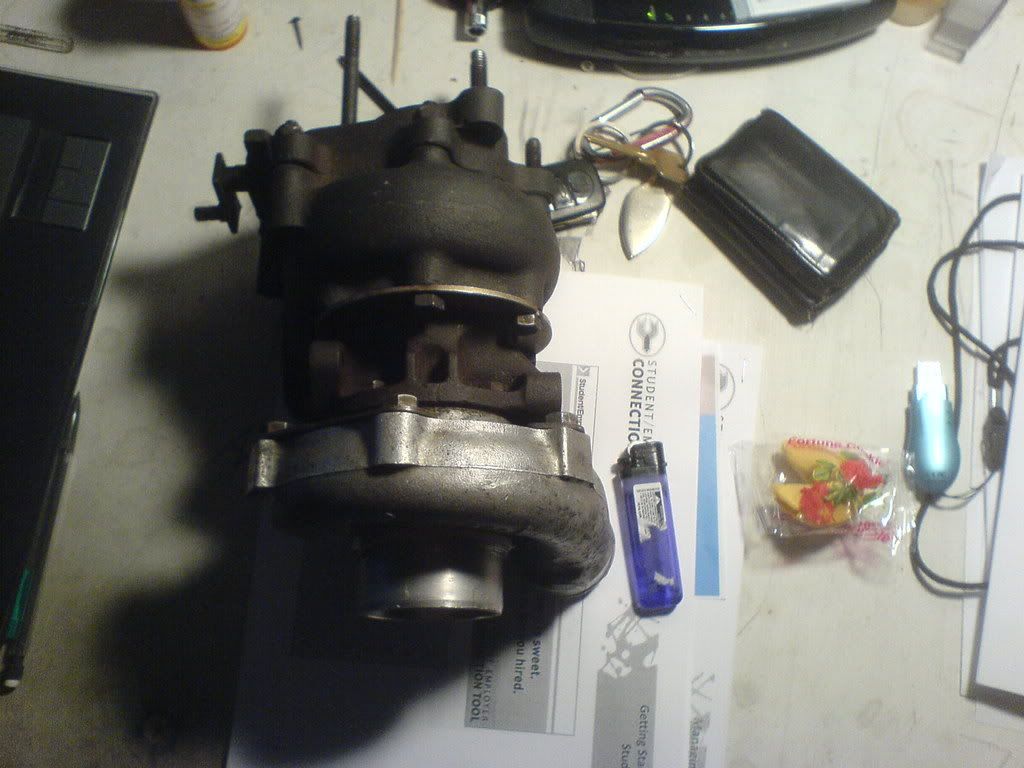 Don't mind the sponge I am cleaning up the block to get a new coat of black paint and currently that is the only SOS pad that is in my house.
More pictures to come as I get parts or I get the new Lens
Thread
Thread Starter
Forum
Replies
Last Post