trying to turbo 92' Auto

09-16-2008, 08:26 PM
Newb
Join Date: Sep 2008
Posts: 6
Total Cats: 0

trying to turbo 92' Auto
---
ok so im in the process of turbo'ing my 92 miata but need strong advice into what to do and what not to do, I already read the diy guide, but since I have an Auto trans, i really need input. My miata is stock at the moment it only has the cold air intake K&N and I want to start from scratch in what to buy first, i want to buy each part instead of burning my wallet at a time, i do not have all the money at the moment, I really like the garret turbo but really need Automatic input
thnx in advance

09-16-2008, 08:37 PM
Elite Member
Join Date: Jun 2006
Location: Point Pleasant, NJ
Posts: 2,956
Total Cats: 2

---
fuel rail and injectors will do nothing to improve performance. you don't need more fuel yet.

If I was you I would get a Megasquirt.

Not sure if the factory ECU controls the auto trans or not. If it doesn't you can go with an MSPNP or custom standalone MSI. If it does you'll have to go with a parallel MSI. An MS will give you some extra power and better gas mileage. You can remove the AFM, run a much more aggressive timing map, lean out the fuel a lot for more top end and better gas mileage.

09-16-2008, 08:45 PM
Elite Member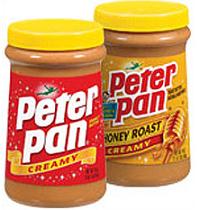 Join Date: Aug 2007
Location: Houston, TX
Posts: 8,827
Total Cats: 269

---
First, welcome to the forum.
Second: This forum has little tolerance for people who don't search. If someone comes here asking "dumb" questions, they are ridiculed and encouraged to search. Your questions are border line.
First thing to buy if you plan to go turbo is stuff you can use now. You can use a engine management system now. Megasquirt (MS), is what everyone with your year car runs. So look into it. There are stickys on the forum and even a seperate sub forum just for MS. Just look around on the forum and start reading. There's a lot to learn before you start asking questions. You will learn more reading then asking simple questions. People that refuse to search and get pissy when they are picked on and told to search are banned. So spend some time reading and before long you'll have learned a lot and then have some good questions we can help you with.

09-16-2008, 08:53 PM
Elite Member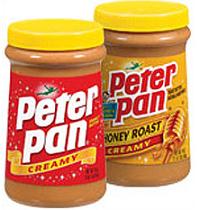 Join Date: Aug 2007
Location: Houston, TX
Posts: 8,827
Total Cats: 269

---
There's also a newb forum. Go there and make a thread introducing yourself. You have to post pics of your car or you are insta-banned though. And fill in the info in your profile, like your location, year of car, mods, etc.
Thread
Thread Starter
Forum
Replies
Last Post