Turbo DIY?

03-26-2012, 05:43 AM
Elite Member
Join Date: Apr 2006
Location: Chicago, IL
Posts: 9,398
Total Cats: 858

03-26-2012, 09:35 AM
Elite Member
Join Date: Dec 2007
Location: Nebraska
Posts: 4,713
Total Cats: 139

---
Obviously the OP is not from the states so cut him some slack. Had I never been on a forum before like the OP I would have left already. It's one thing to hammer someone that should know better. It's quite another to hammer someone who is innocent.

antkiely, where are you located?

03-26-2012, 05:28 PM
Moderator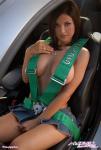 Join Date: Nov 2008
Location: Tampa, Florida
Posts: 18,724
Total Cats: 2,343

---
Welcome to the forum Anthony. This is a tough crowd initially but it is a rite of passage. There is an extensive volume of knowledge within the archives of these many threads. And like fine gold or gems, most of the time you must sift through pablum to unearth them. But there will be little that you could encounter that has not been experienced and documented by others before you. Search and the answers will reveal themselves.

Good luck.
Thread
Thread Starter
Forum
Replies
Last Post