Microsquirt, throttle body question

07-17-2014, 10:10 PM
Junior Member
Join Date: Oct 2013
Location: Arcade, New York
Posts: 132
Total Cats: -3

Microsquirt, throttle body question
---
I am in the beginning stages of finally installing my microsquirt. I am going to be running NA till I get everything figured out and running good on its own before boost is added. I have a few questions?

First I added a ford tps and noticed while I had the throttle body off there are 2 coolant lines and a air intake line going into the lower portion of the throttle body. I did a rather lengthy search and found nothing about this but are they necessary to keep or can I plug them off since I am going megasquirt??

Second question I searched a found a few threads on is should I add the larger injectors now or wait till I add FI? I already added a walbro 190 hp fuel pump. The injectors are redtop injectors.

If I did miss a topic while I searched sorry but all I have is my phone please bare with me. Thanks again

07-22-2014, 01:03 PM
Junior Member
Join Date: Apr 2008
Location: Goodrich, MI
Posts: 182
Total Cats: 2

---
From what i remember the coolant lines go to the Idle air control valve, the other goes to the mechanical, coolant operated, air valve on the intake manifold. Both of which can easily be deleted if the water lines are plugged. When deleted you might notice a rough idol when warming up or hard to start in colder temps. If the car is driven regularly your better off just controlling the IAC with the megasquirt. For the injectors, you should be fine running them.
-Mike

07-22-2014, 01:46 PM
mkturbo.com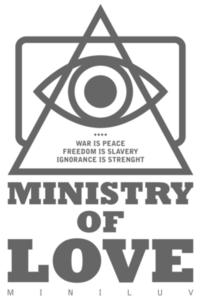 Join Date: May 2006
Location: Charleston SC
Posts: 14,411
Total Cats: 1,334

---
The 2 coolant lines going to the throttle body are to heat up the air when it is cold. You can remove them without any ill affect. The air hose that you saw was how the stock IAC gets air from the intake to keep the car idling.

Get the car running NA with stock injectors. Then upgrade to the newer bigger injectors, then go FI.

07-22-2014, 08:25 PM
Junior Member
Join Date: Oct 2013
Location: Arcade, New York
Posts: 132
Total Cats: -3

---
Thanks for the info. I was ready to just stick with stock injectors to make sure all other added sensors are functioning as they should. Then will upgrade to the redtops.
Thread
Thread Starter
Forum
Replies
Last Post
Miata parts for sale/trade
Suspension, Brakes, Drivetrain