Weld porosity help

05-14-2014, 09:53 AM
Senior Member
Join Date: May 2010
Location: Harrisburg, Pa
Posts: 582
Total Cats: 8

Weld porosity help
---
So I've got a Eastwood Tig 200 AC/DC Tig machine. It works pretty good for what I use it for. Recently I was getting ready to weld something for my car and I started having issues. All the metal has been sanded, tacked together and cleaned. It's all mild steel.

I was using 2% Thoriated tungsten and it was welding pretty good, then I ran out. Airgas is the only local supplier and the size tungsten I want is $140 for a 10 pack which is no good for me. So I got 2 of these E3 tungstens, which are supposed to be super amazing and what not. So I get back later sharpen it and start welding. Holy crap it looks terrible. I can watch the puddle bubble and get nasty. This is same day, same welder, gas, etc. Can switching tungsten have this effect? I'm stuck right now because I really don't want to wait for tungsten to be shipped to me but I'm definitely not paying $140 for a pack.

If I hold the torch over the nasty weld for awhile is slowly sorts it self out. Should I try more gas? Also noticed that the collet no longer seems to want to hold the tungsten. This goes for both the remaining piece of 2% Thoriated I have (Thought this was just because it was to short) and the E3. Not sure if this would cause issues like this because the 2% welded fine.

Edit: Everything I found on the interwebz says its an issue with gas, but I literally just switched tungsten without changing anything else which is why I'm concerned.

Any help would be greatly appreciated.
Thanks,
Patrick
---
Last edited by gorillazfan1023; 05-14-2014 at

10:24 AM

.

05-14-2014, 01:36 PM
Senior Member
Join Date: Jul 2005
Posts: 697
Total Cats: 53

---
Sounds like gas issue as well. But if you didn't change anything and have not ran out of gas, you are sure the tungsten is exactly the same (ie. metric vs. imperial) and not fitting right and it's loose. Again sounds like gas. You are sure you are now out of gas or really close to being out of gas? Sometimes the last little of gas is crappy from what I have found.

05-14-2014, 02:21 PM
mkturbo.com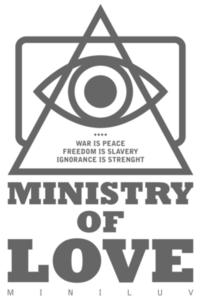 Join Date: May 2006
Location: Charleston SC
Posts: 14,388
Total Cats: 1,328

---
I am not a Tig expert, but I have tried a few different types of Tungsten trying to figure out what I think works the best. Never just changing them and nothing else has resulted in large changes in how my welds look. I will second that it sounds more like a gas problem.

05-14-2014, 02:56 PM
Senior Member
Join Date: May 2010
Location: Harrisburg, Pa
Posts: 582
Total Cats: 8

---
I was close fairly close to end of the bottle. I actually went till the bottle ran out. Apparently my regulator is crap, I swear I had it set at ~15cfm and it seemed to work its up way up to 20+cfm. Then it hit 0 on the gage but didn't run out of gas for another 30 minutes to an hour. It did get better after I adjusted the gas flow and adjusting how I was holding my torch. I'll see how if it gets better after I get a new bottle.

05-14-2014, 04:23 PM

---
Does the weld look like the puddle bubbles up and explodes? I've had this problem intermittently its normally front having the torch pointed straight into the part rather than at an angle... or getting something non metal in the weld bead, like seam sealer.

05-14-2014, 11:26 PM
Senior Member
Join Date: May 2010
Location: Harrisburg, Pa
Posts: 582
Total Cats: 8

---
Yeah bubbles and explodes, definitely changing the torch angle helped. What's weird is I don't think I had any real angle on it with the 2%. I'm a big noob at tig welding, other then practicing on some scrap and making an intake for a friend I have no real experience, so I'm still working on holding the torch and what not.

The regulator does suck, I'll have to get a new one. I was going to use the one from my Lincoln MIG machine but I use that more often then the TIG.

The E3 though, when everything is right, does seem to weld as good or better then the 2% thoriated. I thought it started nicer. Could just be the fact that I used a bigger E3 electrode, 3/32 vs 5/64.

05-14-2014, 11:33 PM

---
It depends a lot on the metal and how clean it is. Sme fresh hot rolled A36 or cold rolled 1018 will weld pretty clean no matter what you're doing with the torch and filler as long as you do it rhythmically. But like trying to weld something more than fresh low carbon steel and/or dirty like stock miata sheet metal and it takes a bit more precision.

05-15-2014, 12:30 AM
Elite Member
Join Date: Jan 2007
Location: Renton Washington
Posts: 1,731
Total Cats: 3

---
Im a welder at boeing and TIG weld every day. If your part is clean of oils/milscale then its your gas. Your tungsten will not create the problems you are experiencing. I use 20cfm at my home welder (dynasty 200dx). At work, the Dynasty 350s on aluminum i run 30 cfm helium 15 argon. Your regulator is fine just cheap, the more expensive ones are just more accurate. Hell my MIG welder doesn't even have a ball just adjust it by feel. Torch angle becomes more of an issue with aluminum as opposed to steel/stainless.

As for your collet not allowing your tungsten to go in it could be a few things. First check your tungsten to make sure you don't have a big ol goober on it (even a slight increase in diameter will cause it to not slide through). Second is your collet is a part that has to be replaced from heat cycles and it doesnt maintain its clamping force and most likely stays clamped down even after removing the backing cap. Just use the tungsten to open it back up again slightly. Third you have the wrong tungsten size or too small collet body.

cliff notes. Increase gas, replace collet, clean metal till shiny, clean metal till no oil, grease, paint, blood on it.

05-16-2014, 09:26 AM
Bannisheded
Join Date: Dec 2008
Location: Kingston, Ontario
Posts: 2,910
Total Cats: 50

---
If your using the cheap torch with the supplied cheap consumables, that explains the tungsten clamp issue. the china parts are the suck. spend $150 on a CK superflex torch and some nice collets/collet bodies.

Are you using a 5/64" tungsten (wtf) with the 3/32 collet/collet body? That wouldn't work, at all.

If your welding after the guage says 0 and you still get flow, its normal. But I find that the welds regardless of what material, get more dirty with that last bit. If you don't need it to be clean, its probably OK. But it will be more dirty and shitty than the rest of the welds. I usually use that last bit to tack up things being that I give it a wipe before finish welding. Then switch to your new bottle and continue on. Don't waste your time with the end of the tank on aluminum. You will make more work for yourself than its worth to save the $2 of argon left in the tank.
Thread
Thread Starter
Forum
Replies
Last Post
Miata parts for sale/trade
Fab9 Tuning - Miata Performance Parts