gdamn seat rattlin' (revisit)

09-17-2007, 05:59 PM
Junior Member
Join Date: Oct 2004
Location: E. LA
Posts: 432
Total Cats: -4

gdamn seat rattlin' (revisit)
---
this is really buggin the bejesus out of me. especially cuz the Teins are really make the car jostle more than i care.
it's not the 4 bolts that bolt the PAX seat to the floor. it's just the seatback itself. anyone else suffering this? is there a cure besides jamming the seats all the way back...
cuz according to m.net there's no friggin cure:
http://forum.miata.net/vb/showthread...ht=seat+rattle
(yes, i have a chic. no she's not always in the car. no she's not bulimic :gay: )

09-17-2007, 09:11 PM
Senior Member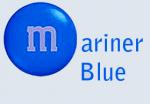 Join Date: Feb 2006
Location: Detroit
Posts: 1,234
Total Cats: 0

---
My seat did that and it drove me NUTS. I found a black beach blanket (Hard as hell to find in a store!) and I rolled it up and wedged it between the seat back and package shelf. It comes in handy when I leave the top down in the rain.
Thread
Thread Starter
Forum
Replies
Last Post
Miata parts for sale/trade
Miata parts for sale/trade
Miata parts for sale/trade
Miata parts for sale/trade
Miata parts for sale/trade