Are my coils failing?

09-27-2015, 10:14 AM
Junior Member

Join Date: Dec 2009
Location: Knoxville, TN
Posts: 265
Total Cats: 0

Are my coils failing?
---
Ok, so I finished up my MSM Swap into my 99, The tune is looking a LOT better and was running a lot better. I have a DIYPNP MS2. Here lately, the engine wants to die. And by that, I mean the Tach drops to zero and I lose power. The lights, radio and everything else stay fine, but the engine feels like it wants to shut off. At first it was just random, during my 125 mile commute. Then it was whenever I went into boost... Now it is pretty much any thing about 3k RPMS.

If I let the car cool down completely, it will run ok for 30 or so minutes.

When it dies, I can usually push in the clutch, it will backfire, then start back up. Sometimes I have to downshift and left off the clutch before it will.

I have also noticed a sound under the dash when this happens, That could be described as either a relay kicking on and off really fast... or maybe arcing.

I have checked my grounds and all wires. Everything SEEMS to be good. I pulled the ECU apart last night and could see no signs of Carbon arc traces.. everything on it tested ok as well.

My MSM motor is completely stock, except for an airbox and MAF delete. It has 44k miles on it.

Thanks!
Randy

09-27-2015, 10:46 AM
Supporting Vendor


Join Date: Jun 2006
Location: Athens, Greece
Posts: 5,588
Total Cats: 244

---
Crank or cam sensor going out. Check with the composite logger. The cam sensor is the one that fails more often.
__________________
MS Labs: Plug and Play Megasquirt ECUs for
ANY
90-05 Miata (NA, NB1, NB2 w/VVT, MSM), including basemaps to get you started ASAP.
PM me
or email or details.
For support on MS Labs ECUs: Please email, be sure to include the unit's serial number and include a datalog and your current map.

09-27-2015, 04:00 PM
Junior Member

Join Date: Dec 2009
Location: Knoxville, TN
Posts: 265
Total Cats: 0

09-27-2015, 05:15 PM
Elite Member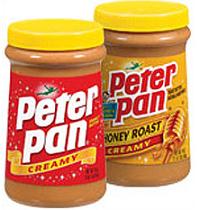 Join Date: Aug 2007
Location: Houston, TX
Posts: 8,824
Total Cats: 269

---
bad ground it sounds like to me. I'd get out a multimeter and start checking them. Also remove and clean them all, and check the wiring diagram to verify you didn't miss one.

09-28-2015, 07:39 PM
Junior Member

Join Date: Dec 2009
Location: Knoxville, TN
Posts: 265
Total Cats: 0

---
Ok, today I replaced the Crank sensor and went to the store. Within a few minutes, it was acting up again. Dying and tach goes to zero. SO I pulled over and swapped the Cam Sensor for a new one. Immediately the problem went away and has not come back as of now!

So Thank you!!! I never would have suspected those as the culprit. Every time I have had one go, the car has just refused to start.
Thread
Thread Starter
Forum
Replies
Last Post
Miata parts for sale/trade
Miata parts for sale/trade
Suspension, Brakes, Drivetrain