Oversize valves

03-21-2008, 07:28 PM
Junior Member
Join Date: Jun 2006
Location: scotland/Houston
Posts: 127
Total Cats: 0

Oversize valves
---
Anyone any experience of fitting 1mm oversize in/ex valves to their head?

looking for any help/advice,do,s /donts on having these fitted.

Does the head/valve seats have to be ground out also for max effect?

any info appreciated.

03-22-2008, 01:33 AM
Senior Member
Join Date: Sep 2006
Location: San Diego
Posts: 606
Total Cats: 0

---
Yes you need to match the valve seat to the valve diameter. Otherwise you aren't getting any extra flow and the oversized valves are a waste of money. Just tell your engine builder that you want oversized valves or whatever and he'll take care of the rest.

03-22-2008, 01:41 AM
Elite Member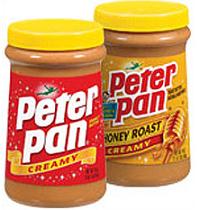 Join Date: Aug 2007
Location: Houston, TX
Posts: 8,824
Total Cats: 268

---
I'd say you definitely don't need oversize exhaust valves, and really don't need oversize intakes either. They are quite shrouded stock. I would suggest unshrouding the stockers myself. Of course, most people don't unshroud valves properly either. Besides, oversize is only 40 thousandths over, not 200 like on old 302's and the like. Bigger valves will be shrouded more, so there is a point of diminishing returns. For example if a 8mm oversize fit, they would be so shrouded they would flow less than the stock size. IMO, the head has the right size valves in it stock. Bowl work and unshrouding will make it much more efficient, oversize valves won't really.
Thread
Thread Starter
Forum
Replies
Last Post
Suspension, Brakes, Drivetrain