Spal fans

06-14-2015, 08:33 PM
Elite Member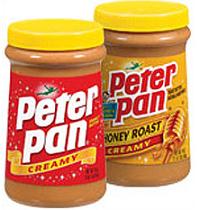 Join Date: Aug 2007
Location: Houston, TX
Posts: 8,824
Total Cats: 268

---
Originally Posted by
Mobius
Maybe with a TSE radiator. My car with my low-heat rotrex setup would not stay cool (under 220F) on track on even relatively cool days (80F) with:

FM radiator + stage 2 airflow kit
good ducting
non-vented hood

To keep the ac condenser in there, it might be possible with

TSE radiator
the 2 spal fans from the FM airflow kit
no shroud
ideal ducting
vented hood

I have no experience with the SM radiator. FM's radiator is really nice, made by Griffin, but it's only 38mm. The larger coolant reserves of the TSE radiator win out.
I'm doing it now. I'm relocating the a/c condenser to the rear of the vehicle. I'll start at thread here in a bit asking questions and documenting my build.
Originally Posted by
lvw
Patrick, where did you come up with the alternator,and did you run larger wire from your battery? I have thought about this because of throttle dip from the load of the fans. Also I second your question to Mobius about dual purpose setup. Keeping AC and still being able to run 8/10's maybe?
For the alternator, I ended up buying a chevy 1 wire 220 Amp alternator. The 140A one I bought off amazon actually put out 140A when cold, but dropped to probably 50-60 when hot. Ended up returning it. Chevy alternator took a bit to build all the brackets to mount it/tension it, but it works great. At a 1150-1200 RPM Idle, I can turn on everything in the car and the voltage is steady, and that's a lot of amps.

09-10-2015, 01:09 AM
Newb
Join Date: Sep 2015
Posts: 1
Total Cats: 0

---
I just installed the Mishimoto Fans, like the Spal, it's a 2-wire fan, and I have the 4-wire harnesses in my 2004 MSM, which I believe is the late-2004 wiring scheme.
The black and yellow wires did not work for me--despite FM and all the internet chatter suggesting these were the right wires. However, the black and green/black-stripe wire worked perfectly: both fans come on at exactly 185 where I have it set in my Hydra, and if I turn on AC, both fans come on. Not sure why I would have such a result, but I am going to drive very carefully the first few times I go out and test the heck out of this.
Originally Posted by
Mobius
You need to do some research. The MSM fans are different from all other NB fans iirc, and are multi-speed.

"The Mazdaspeed Miatas (MSMs) have goofy fan wiring. Instead of having a separate primary / engine fan and secondary / AC fan, they have two different speeds for each fan. This has nothing to do with voltage / current, itís a matter of which winding in the motor is used. This is why there are four wires going into each fan on the MSM but only two on the included Spal fans (and the stock fans on earlier cars). To wire the Spals in, you need to connect the red or blue Spal wire to the yellow factory wire. Then connect the black Spal wire to the black factory wire. This is true for both the large and small fans. This means that both fans will come on at the same time"
Thread
Thread Starter
Forum
Replies
Last Post
Miata parts for sale/trade
Miata parts for sale/trade