RRT Thermal Intake Heat-Guard Group buy

11-18-2011, 06:45 PM

RRT Thermal Intake Heat-Guard Group buy
---
Renown Performance Presents!
Renown Race Tech: Mazda Miata 1.8L Thermal Intake Heat-Guard
Its no secret your engine produces heat. How ever the block isn't the only part getting hot, so is you intake manifold! We have the solution you need, Renown is now Offering RRT(Renown Race Tech) Mazda Miata 1.8 Thermal Heat guard: Intake manifold gaskets. Most people are unaware that raising AIT (Air Intake Temps) in your engine can not only lower you engine's performance, but CAN lead to Detonation. So Make your engine happy, help it breath cool and work towards achieving a more reliable engine. This is a practical quick fix product for any weekend warrior or all out track racer!
Actual product will look different
.
What we are looking for is group of people wanting to be the first to own this awesome product before our first batch is finished. We will have products for the 94-97, 99-00 Miata, and throttle body gaskets are also available. We have great success with our Honda gaskets on the shop car figured why not offer it for the Miata. All we need 10 people minimum for each gasket style Sold at only
$50 SHIPPED!
When ordering please specify your engine type.
Paypal:

[email protected]


Phone: (763)772-7592
www.Renown-Performance.com
1.
2.
3.
4.
5.
6.
7.
8.
9.
10.
11.
.
.
.
---
Last edited by Renown Performance; 11-18-2011 at

07:10 PM

.

11-18-2011, 07:04 PM

---
No sir. Grounding can still be achieved by the bolting together of the head and intake.
Not a dumb question. Its good that that was brought up, now there will be an answer for the next guy. Questions only help.

11-18-2011, 07:24 PM

---
We have seen Temp drop on our Honda's while data logging. How ever we have not tested it on a Miata. Although the Miata gaskets use the same technology and material, that was use to yeild possitive results on the other cars using these gasket. We already have a few Miatas that are receiving a fully ported head from us that are excited to utilize the advantages of the gasket.

The gaskets are 1/4 inch thick.

11-18-2011, 08:40 PM
Elite Member
Join Date: May 2011
Location: Albuquerque, NM
Posts: 1,657
Total Cats: 64

---
Do we need longer bolts to make up the 1/4in? 1/4in shouldn't mess with any intercooler/intake piping though. Unless everything is on wiggins clamps, maybe the slack fairy will be graceful.

11-19-2011, 12:49 AM
Tour de Franzia

Join Date: Jun 2006
Location: Republic of Dallas
Posts: 29,101
Total Cats: 368

---

05-20-2012, 02:37 PM
Junior Member
Join Date: Jan 2011
Location: sacramento ,ca
Posts: 406
Total Cats: 59

---
rather bring it back from the dead than get reamed for not searching.

has anyone bought one of these or a similar product for their BP? did you notice any gains?

The reason i ask is im getting a new intake manifold and was curious about putting one of these on with it.

05-20-2012, 04:32 PM
mkturbo.com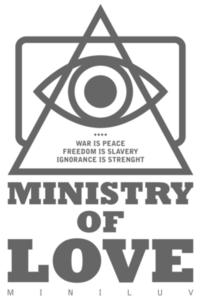 Join Date: May 2006
Location: Charleston SC
Posts: 14,423
Total Cats: 1,337
Thread
Thread Starter
Forum
Replies
Last Post
Miata parts for sale/trade