Buying appliances... who knows this shiz?

07-01-2011, 09:25 PM
Elite Member

Join Date: Apr 2006
Location: Kauai, HI
Posts: 6,185
Total Cats: 205

Buying appliances... who knows this shiz?
---
About 5 years ago, I made a killing at a holiday sale at Sears... I bought every major appliance for our house in VaBch at one time. I did homework for weeks and bought all GE Profile stainless ****... washer/dryer/oven/dishwasher/microwave/fridge... got a great ******* deal.

Anyways, we need new washer/dryer for our base house RIGHT NOW. I know there are big weekend sales for the 4th. Anybody have an opinion on the set for sub $1k... brands, deals, reliability, features, sumthing-I-might-not-think-of... who know's the industry?

They need to get my **** clean, last forever, and the wife needs to approve (which means they can't look like industrial ***). Help a bro out.

07-01-2011, 10:48 PM
Moderator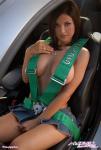 Join Date: Nov 2008
Location: Tampa, Florida
Posts: 17,946
Total Cats: 2,115

---
Sears Outlet (scratch and dent) is having a big 4th of July sale on appliances.

Distances are from Oxnard.

TORRANCE-Sears Outlet Store
Store #7659
19800 Hawthorne Blvd #280, Torrance, CA 90503
(310) 214-0351
distance: 53.0 miles
WEST COVINA-Sears Outlet Store
Store #5282
728 South Orange Ave, West Covina, CA 91790
(626) 338-5059
distance: 71.1 miles
BREA - OUTLET-Sears Outlet Store
Store #7438
2335 East Imperial Hwy, Brea, CA 92821
(714) 255-0289
distance: 77.4 miles
SANTA ANA-Sears Outlet Store
Store #4049
500 W Warner Ave, Santa Ana, CA 92707
(714) 754-6188
distance: 81.9 miles
ONTARIO-Sears Outlet Store
Store #4958
2401 S Vineyard Ave, Ontario, CA 91761
(909) 923-5961
distance: 90.7 miles
CORONA-Sears Outlet Store
Store #4099
492 N Main St, Corona, CA 92880
(951) 340-4271
distance: 94.8 miles
CORONA EAST-Sears Outlet Store
Store #5298
2280 Griffin Way, Corona, CA 92879
(951) 278-3290
distance: 97.4 miles
OCEANSIDE-Sears Outlet Store
Store #7359
2505-B Vista Way1, Oceanside, CA 92054
760-722-0405
distance: 127.2 miles

07-01-2011, 11:26 PM
Boost Pope

Join Date: Sep 2005
Location: Chicago. (The non-murder part.)
Posts: 28,104
Total Cats: 2,509

---


We do have LG in the states, but the vast majority of our home appliances are "domestic" brands (even though the actual products are manufactured outside the country.) Whirlpool, GE, Maytag, Frigidaire, etc. (Most of our washing machines also load from the top. We're slow learners...)

I'm afraid I don't have any specific brand advice for you, Sam, but I would avoid the fancy new computer-controlled washers like the plague. My mother bought a very expensive,very "high quality" new unit a few years ago, and it has a rather annoying design problem. Rather than using a conventional induction motor to run the drum, it has a brushless, 3 phase DC motor.

The electrical interface to the hall-sensor board on the motor is a card-edge connector, and in the presence of moisture, the connection tends to oxidize. Of course, when the machine detects a hall sensor fault, it simply shuts down and throws a fault code. So it's an annual ritual that when I fly home for Christmas every year, I have to lay the machine down, disassemble the motor, extract the sensor board, clean the contacts, spray some deoxit on it, and re-assemble.

I've never seen an old-school washer with a clockwork controller throw a fault code. Unless it also gives ********, there's no need for fanciness here.

One other gripe about the "high efficiency" toploaders which use a rotating waterjet thingy rather than a conventional auger- they're hard on clothes. I know, it seems counterintuative, but every time I was my shirts in that machine, they end up coiled into tight little ropes by the end of the final spin. It's torn two of my silk shirts. Never had that problem on my ten year old el-cheepo, bottom-of-the-line GE.

07-02-2011, 12:14 AM
Elite Member
Join Date: Dec 2010
Location: SoCal
Posts: 4,150
Total Cats: 19

07-02-2011, 12:25 AM
Senior Member
Join Date: Sep 2008
Location: ON
Posts: 520
Total Cats: 2

---
Mine are ugly whirlpool commercial scratch'n'dent specials, they work every time and they are utilitarian machines with rotary dial controls.

My mom has a laundry room that looks like the control deck of the starship enterprise, her machines make happy beeps and say thank you or good bye.

Both sets of machines wash clothes, mine were less than 1/2 as much.

07-02-2011, 12:26 AM
Junior Member
Join Date: Apr 2010
Location: MA
Posts: 434
Total Cats: 1

---

07-02-2011, 12:27 PM
2 Props,3 Dildos,& 1 Cat

Join Date: Jun 2005
Location: Fake Virginia
Posts: 19,128
Total Cats: 480

---
we have kenmore calypso stuff. it's several years old and thankfully parts are still available. the washer needed a new control panel (membrane switches) and the dryer needed a belt. both were fairly readily available and MUCH cheaper than a new set.

parts availability is pretty key.

07-03-2011, 12:13 AM
Boost Pope

Join Date: Sep 2005
Location: Chicago. (The non-murder part.)
Posts: 28,104
Total Cats: 2,509

---


I was exposed to front-loading machines for the first time during my month-long tour aboard the Disney Dream this past year. I must say that they are remarkably delicate on clothes, while at the same time astoundingly efficient in terms of water usage. (This is, of course, a major concern when one's water supply is limited by the capacity of the on-board distillery plant. Though I'm sure that samNAVY is familiar with this particular constraint.)

Ans yes, I'm sure that this will come as a shock to our European members, but here in the US, only the priciest of washing machines are front-loading.

07-03-2011, 01:44 AM
Elite Member

Join Date: Nov 2009
Location: Miami, FL
Posts: 7,328
Total Cats: -33

---
My parents just bought a new washer and a new dryer after their Maytag Neptune units after 11 years of service. In 2003, the circuit board blew in the dryer ($4xx) to get it repaired. Maytag told my mother that because it was out of warranty, they couldn't do anything so she went ahead and called Maytag's CEO. A week later we had a $350 check and 3 year warranties on both units. In 2007, there was a recall on the Neptune series but we'd already had the issue fixed.

So when the washing machine died, she bought a LG WT5101HV. It's a toploader but she's very pleased with it -- she spent a few days doing research before making the decision and she's glad she did. With the Neptune series, my comforter would keep the washer from totally draining which presented a problem. With the LG toploader, this isn't an issue. It's very efficient and it's been great on my delicate lingerie. And as an added BONUS: the top door is actually a window so you can watch your **** spin around. I was going outside to play in the mud just to have stuff to wash!!!
Thread
Thread Starter
Forum
Replies
Last Post