UPDATE 5-09-09
Got to run the car through it's paces today, and learned a lot.
The car made a weird noise when turning right, but that was found to be the right fan rubbing on the radiator, and the car understeared like a freight train. The rear springs were swapped out tonight though, and some other changes made to try and get the front to bite better. Also the diffuser should be mounted tomorrow, so we will see how much that helps us.
Anyways, on to the pictures.
When we got to the parking lot for testing there was a pesky car parked in the way. We were going to use it as the apex point for turn one but the Baja guys had other plans.
Getting set up for the first time out.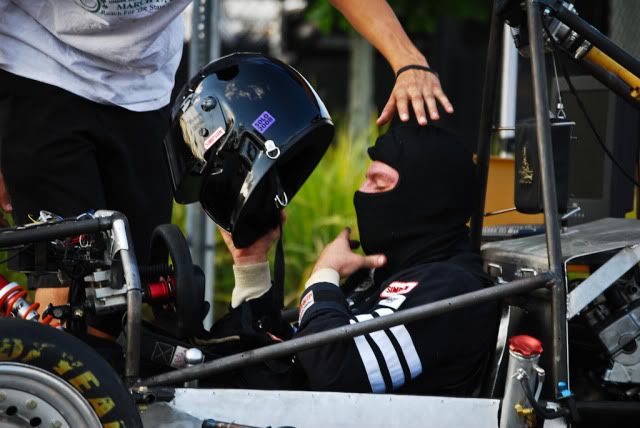 Out doing laps.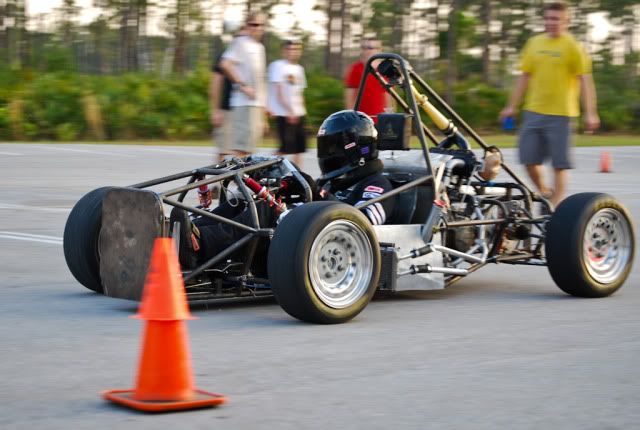 The last second of existence for an unlucky cone.
Fixing a noisy fan.
More laps.
Shot of the AIM Dataloging System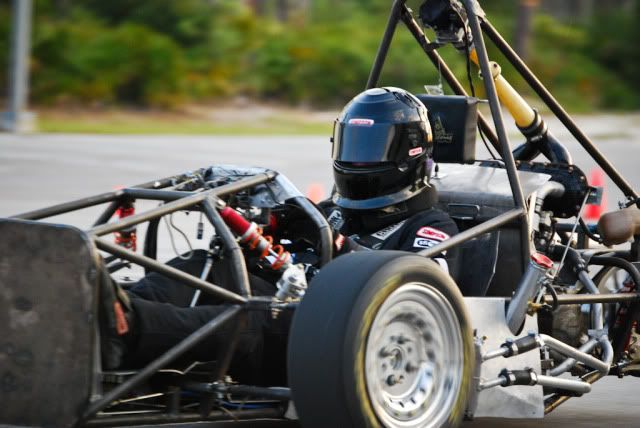 Mark getting in for his laps.
Messing with my flash, it wasn't dark out but the flash made it look like it.
That is all for today, but more to come tomorrow after testing, then we pack up, get a little sleep, and leave for Michigan.