As promised- more pics of the McLaren F1 and Bertone Mantide I saw on vacation

08-15-2009, 02:28 AM
Elite Member
Join Date: Sep 2007
Location: Charlotte, NC
Posts: 6,851
Total Cats: 71

As promised- more pics of the McLaren F1 and Bertone Mantide I saw on vacation
---
Not much to say about these..it was quite a sight to seem them getting down and dirty on a cross country trip and some hole in the wall gas station.
..hey, at least I had a camera and not a bunch of shitty cellphone cam pics :lmfao:
Dont mind the color too much... I forgot to reset the white balance and did a bit a correction to get most of the car's color back .

08-15-2009, 11:39 AM
Boost Pope

Join Date: Sep 2005
Location: Chicago. (The non-murder part.)
Posts: 29,356
Total Cats: 2,941

---
Am I the only one who keeps expecting to hear Jeremy Clarkson's voice as I look at those pictures?

Sighting the two of these together, well, you just never expect to actually see it in the real world.

08-15-2009, 12:14 PM
Elite Member
Join Date: Aug 2006
Location: Concord, North Carolina
Posts: 4,161
Total Cats: 5

08-15-2009, 12:55 PM
Elite Member
Join Date: Nov 2006
Location: Tigard, Oregon
Posts: 3,880
Total Cats: 0

---
Unbelievable to see those on the road together. 106 F1's in the world and how many Mantides? Two? Three? It's far more likely to win the lottery!

So. Impressions of seeing them in person? Is the Mantide as fugly live as it is in print? Is the Mclaren as sexy?

08-15-2009, 01:16 PM
Elite Member
Join Date: Sep 2007
Location: Charlotte, NC
Posts: 6,851
Total Cats: 71

---
Actually, in person it does look much better...and it has a "don't **** with me" sound. I'm sure it would help to see it when it's clean. Look for pics from Pebble Beach in the next week or so as they were taking them there to show them off.

08-15-2009, 08:16 PM
Elite Member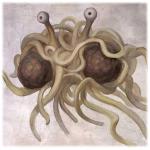 Join Date: Oct 2006
Location: Monterey, CA
Posts: 7,538
Total Cats: 40

---
Awesome pics, way cool to see those just driving around. The Bertone is almost so ugly it's good looking.

The F1 is still a car I can't remember seeing in person. I saw 2 8C Competiziones today... never thought I'd see even one in person.
Thread
Thread Starter
Forum
Replies
Last Post