hi from Austin TX

07-17-2017, 05:32 PM
Elite Member
Join Date: Jun 2014
Location: Austin, TX
Posts: 3,021
Total Cats: 317

---
Generally this forum frowns upon those who just want to come in and sell whatever items. More or so in an attempt to make this place more of a community.

This place isn't your personal craigslist.

07-17-2017, 05:43 PM
Newb
Join Date: Jul 2017
Posts: 2
Total Cats: -12

---
Thanks for the warm welcome. How do you expect to attract new members to the community with an attitude like that?
How do you know I don't plan to build another miata in the future?

07-17-2017, 08:24 PM
Moderator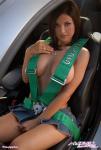 Join Date: Nov 2008
Location: Tampa, Florida
Posts: 18,153
Total Cats: 2,166

---

07-17-2017, 08:47 PM
Elite Member

Join Date: Aug 2011
Posts: 9,878
Total Cats: 1,389