I finished turboing my '95 about a month ago, and now I find myself with enough time to Meet and Greet on the forum. I've lurked since I bought the car a year ago, but everything is covered so well here that I haven't had to post.
I live outside Binghamton NY, and have been accumulating cheap tools (Harbor Freight bandsaw has been fantastic) for this project, and I got to use a TIG for most everything.
A few construction pictures
The point of the project was to make an autocross car that I will get on the track if it proves reliable. I've not been out on a track before, but hope to soon and live near enough to Watkins Glen
Next up for me is bodywork. I hit a deer ~8 months ago, hence the red parts, but wanted to make sure I liked a turboed Miata before investing in paint... I might try DIY painting as the car has 150k miles anyway
More..
My primary car is an older Impreza which now gets used for rallycross and "
ice racing
." Lots of Spec Miata guys run the ice racing circuits too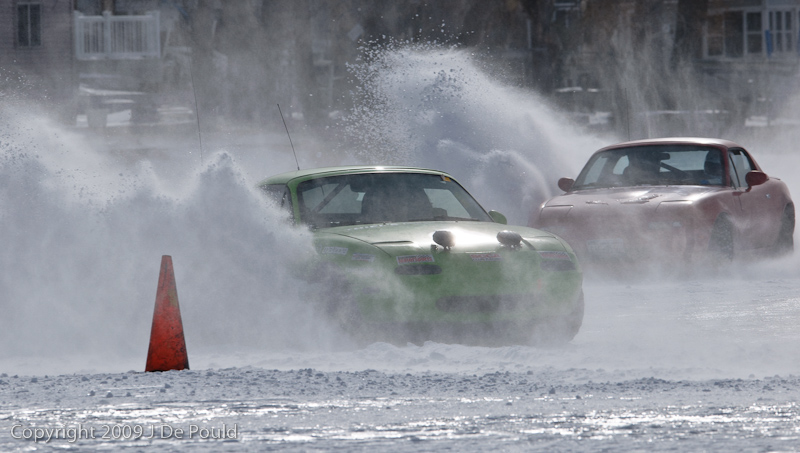 Thanks to everyone for documenting your projects and experiments so well! It really made getting into this stuff pretty easy.
Adam