OK, my idle valve suddenly went crazy.
Normally, its like this (nice and calm)
Right now it's: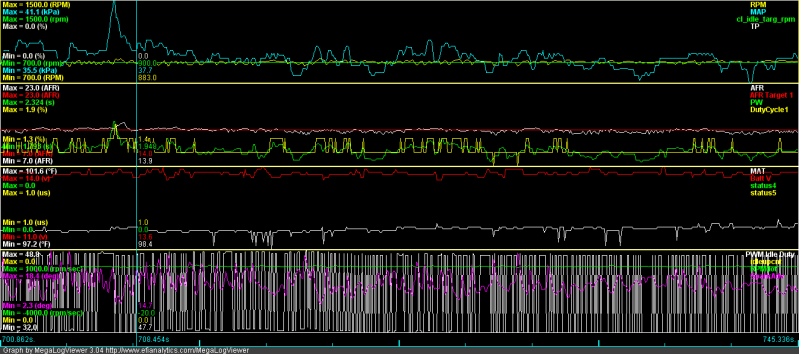 Even when I disconnected it, it would still look like this:
Even with zeroed out PID, it would still seesaw like that. If I control using an idle valve test, it would remain stable. Same on gslender FW and official 3.3.0a.
Batt V is above the correction curve. The valve is fluctuating to a value not on any table/duty adder. Valve cleaned and inspected, still doing it.
WTF am I looking for? Wiring issues? I checked at the shop and one of the painters apparently tried cleaning the engine.
Is it strange that I get the same readings even with a disconnected valve? Hope someone has come across this before...