VEAL or MLVHD

05-02-2019, 06:42 AM

VEAL or MLVHD
---
So I'm new to MS but done some tuning with my precious ECU.
My previous ECU had helpful people but no community. The Megasquirt has a huge community which is wonderful for asking about others experience although some may not want to share their secrets.
So
aidandj
has done posts on various tips and tricks and as well setting up sensors.
DNMakinson
has certainly added his knowledge on various threads.
Pedxing
has created video tutorials for what he does which are very noob friendly.
And the usual suspects have had their input on tuning mishaps.
Andy Whittle has the
How EFI Works
channel on YouTube.
He explains his practice and knowledge for various aspects of tuning using MLVHD including hand tuning.
aidandj
Talks through VEAL tips in this
thread
.
Andy goes through hand tuning in one video and gives context to the incorporate AFR target selection box mentioned by
aidandj
in another.
As the base maps we are given are safe you can go VEAL or Log tuning and end up with a better map after driving around for 30 minutes or so.
Although you will likely be going out again and again to refine with either authority turned down or simply to get more data.
My question is "Which is your preference and why?"
My opinion currently (which is likely to swing wildly given my exposure) is that the log method is better.
You can heavily filter the data to remove points that are outside of particular remit.
You can create fields that are calculated from inputs to give you more data.
All without risking adjustments and situation forming a perfect storm and damaging something.
This does however assume the megasquirt developers are not using the exact method you take or others are taking in their VEAL functions.
I do not know if there is headroom for that nor have i looked at the firmware to work it out.
Given a custom field will show the fuel VE map corrected for AFR you need to make for the given filtered data it seems remarkably easier to do this. Reducing the influence of the incorporate AFR sway to none in an ideal world.
([AFR]/[AFR Target 1])*VE1
Obviously filtering out warmup procedures and such is paramount for getting the data to accomplish above also. This is an example mentioned in Andy Whittles video on hand tuning.
[AFR]<10.3 or [AFR]>17.7 or [CLT]<155 or [Time]<20

05-02-2019, 07:14 AM
Design Engineer

Join Date: Jan 2013
Location: Seneca, SC
Posts: 3,510
Total Cats: 468

---
First, I like this synopsis.
VEAL is fantastic to get the VE table close to right the first time. You can put in the most filters. And I think that Y8S has some comments re: using custom filters similar to what you discussed about MLV. It allows on-the-go which means the third time the engine hits a region, AFR is not STILL 2.5 points off.
For fine tuning, especially for so many other items besides VE Tables, MLV shines. It also requires less active attention while driving for me.

Some of the more experienced guys could certainly have some insights on this.

05-02-2019, 09:48 AM
mkturbo.com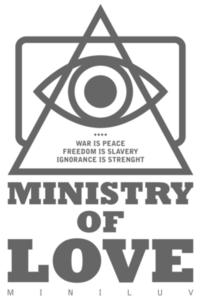 Join Date: May 2006
Location: Charleston SC
Posts: 14,391
Total Cats: 1,328

---
Are you talking about using MLVHD to autotune after a log? Just setting where its tuning?

Just so you know the same guy writes both TS and MLV. He copied the tuning code from MLV into TS for the autotuning. Way back in the day taking a log, and then having it tune was the only way to do it.

Now a days I only autotune while driving and I do that for 99% of my fuel. It works good enough for a street car. On a track car I would be on a load bearing dyno for both fuel and spark.

05-02-2019, 10:06 AM

---
I was intending to talk about tuning from logs not autotuning from logs (I am yet to enter to fray of autotuning from logs).

Tuning from logs once you have good filters for transitions, warm up and other adjustments seems like a very stable method of tuning albeit slower given it is all "off site".
I am quite excited to have a little journey, log it, create map, import/manual.

I would guess this discussion could only ever focus on fuelling as ignition MBT cannot be found without a dyno (or at least to my current knowledge).
Thread
Thread Starter
Forum
Replies
Last Post