Meth % in commonly available washer fluids

02-14-2009, 11:19 AM
Junior Member
Join Date: Aug 2007
Location: Houston, TX / Lafayette, LA
Posts: 272
Total Cats: 2

---
If you want to check Meth concentrations on walmart products check this out
Material Safety Data Sheets
you can also see if it contains products other than water and meth.

04-07-2009, 10:32 PM
Junior Member
Join Date: Nov 2008
Location: Asheville, NC
Posts: 102
Total Cats: 1

---
I found some more windshield washer we can use at K Mart
Here are some pictures of it
Here is the MSDS
http://www.hardwarestore.com/media/msds/256131.pdf
At K Mart I bought splash -30 de-icer premium windshield washer it is.
38% methanol by weight
41% methanol by volume
When I shook it up the bubbles went away quickly. Just water & methanol & a little bit of red die in it.
It was $3.49 per gallon.
---
Last edited by MSMjohn; 04-08-2009 at

08:53 PM

.

01-16-2011, 01:42 PM
2 Props,3 Dildos,& 1 Cat

Join Date: Jun 2005
Location: Fake Virginia
Posts: 19,162
Total Cats: 498

---
Home Depot is currently carrying Winter Warrior De-Icer washer fluid. It's rated at -30 and doesn't stay foamy when shaken. It's made by South Win LTD but they dont have MSDS on their website. Searches suggest 40%ish.

oh wait, found the msds at home depot

Water 50- 70 %
Methanol 30-50 %
Propylene Glycol 1 -5 %

The last item suggests it's a bad idea. I will try to find something else.

01-18-2011, 11:48 AM
Elite Member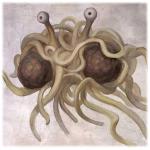 Join Date: Oct 2006
Location: Monterey, CA
Posts: 7,538
Total Cats: 40

---
OT - thanks for the reminder. I'm pretty sure my folks who are watching over my Miata back in Jax have been filling the reservoir with distilled water, and it does drop below freezing some nights.

09-18-2011, 01:39 PM
Elite Member
Join Date: Jan 2007
Location: Los Angeles, CA
Posts: 8,676
Total Cats: 119

---
Look at the MSDS safety sheet for any juice you want to run in your engine. As Y8s said above, it will state what the actual contents are. Shaking doesn't necessarily tell you what's in there.

FWIW I've been rocking Peak -20 for several months and it works. Yay.

10-11-2013, 04:40 PM
Elite Member
Join Date: Mar 2008
Location: Granbury, TX
Posts: 6,154
Total Cats: 651

---
Update to Wal Mart MSDS link:
Wercs UPC/Barcode - Powered By The Wercs
Super Tech 0°F Washer Fluid is commonly available in my area for $1.88/gallon. MSDS says 25% Methanol by weight with no other hazardous components. That equates to ~31% Methanol by volume. Not bad. Think I'll start using it.
FYI:
1 Gallon of Water = 8.35 pounds
1 Gallon of Methanol = 6.6 pounds
Thread
Thread Starter
Forum
Replies
Last Post
Suspension, Brakes, Drivetrain