All parts are + shipping and OBO, I need these gone ASAP.
Everything except for the 550cc injectors have <50 Miles on them, they have just been sitting in my driveway for a while now.
ID 1000cc Injectors - SOLD to 18psi
Rx7 550cc Injectors 100$
(Unknown condition, didnt even use them)
BEGi 1.6 Intake Manifold 350$?
(Will need extended studs, and a fitting for your brake booster line, Had to be ground down on the side of the throttle body area to actually FIT the throttle body, heres their page on the item:
http://www.bellengineering.net/product_info.php?cPath=5_53&products_id=521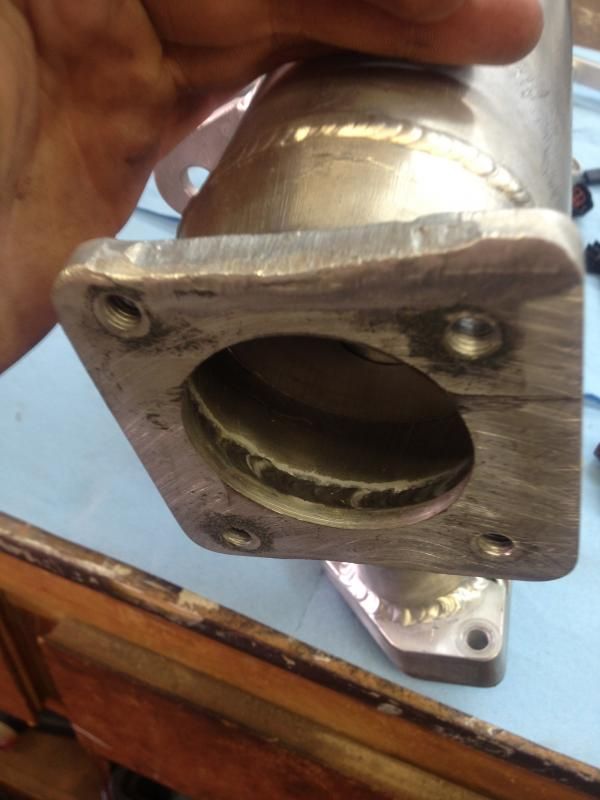 Flyin Miata 1.6 Oil Cooler kit 275$
(Setrab Core and a MOCAL sandwich, includes everything to mount a 1.6)
TD04H-19t Turbo, ARTECH Manifold, and Downpipe 700$
(Pickup Only in SoCal)
This setup was run for <50 Miles, Turbo was upgraded from a 15g to a 19t by TurboCity here in Socal. New compressor housing, and wheel to match. Shaft was balanced and new bearings were installed.
Manifold and Downpipe are both Artech units. Oil drain is a -8AN line but can easily be swapped for a standard hose if need be. Oil feed not pictured but included.