3D printed parts feeler

12-08-2018, 08:49 PM
Junior Member
Join Date: Feb 2017
Posts: 62
Total Cats: 0

12-09-2018, 12:17 AM
Ich verstehe nur Bahnhof

Join Date: Mar 2012
Location: Northern VA
Posts: 4,498
Total Cats: 490

---
I'm mainly looking for an interference fit adapter that can Form pretty well to the stock NB1 bezel but adapt it to a 2.5" brake duct hose

I don't have one off the car to 3D scan and or dump into solid works

12-10-2018, 07:33 AM
Moderator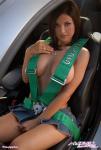 Join Date: Nov 2008
Location: Tampa, Florida
Posts: 18,898
Total Cats: 2,359

---
I messaged the seller and he renewed the listing. It only says he has 1 in stock but he actually 3D prints them to order in whatever color you select. Mine are the black ABS.
If anybody needs some:
https://www.etsy.com/shop/StephensEngineering
I would message him if you ever see it listed as out of stock.
EDIT: Oh, snap! He's got them for 3in ducting now!

I'm not changing all of my hardware out at this point right now but that's good to know.

01-09-2019, 10:11 AM
Moderator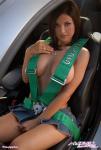 Join Date: Nov 2008
Location: Tampa, Florida
Posts: 18,898
Total Cats: 2,359
Thread
Thread Starter
Forum
Replies
Last Post