Begi S3 + weird knock sensor.

09-19-2008, 03:35 PM
Junior Member
Join Date: May 2008
Location: Lisbon
Posts: 109
Total Cats: 0

Begi S3 + weird knock sensor.
---
Friend of mine bought a Begi S3 kit and a MSPNP.
I just tested my car against his and at 5/6 psi, they're pretty much the same.
He may have an extra 10hp, no more, but he does have a bigger turbo, and a complete turbo exhaust line, where I have a freeflow cat and aspirated exhaust line catback.
Oh yeah, and mine's a 1.6 90hp and he has a 1.8 130hp.
I think the car needs a lot of tunning, and honestly I was expecting his car to beat the **** out of me in any gear!

One of the things I noticed, and I dont have a picture, is the "Knock Sensor" he's using... let me try to explain.

On the admission manifold, where you have the accel cable, there's a aluminium pipe, with very small diameter bolted to it. This tube, makes its way inside the cockpit, where you can hear the engine sound. He claims this can detect knock, as it actually allows to hear some of the engine bay sound.

My understanding of a knock sensor, is that it needs to be mounted in the lower part of the block, (where mine is) and this is the piston level, where the sounds of detonation are more likely to be picked up. I dont understand how a metal tube attached to the intake manifold would catch it. It would have to be severe knock no? Anyone saw anything like this before?

Another thing, he's the oil temp gauge, showing temps of 80C/175F max.
He does have an oil cooler, but I thought and read the optimal working temps are 90 to 100C?

opinions?

09-19-2008, 04:07 PM
Junior Member
Join Date: May 2008
Location: Lisbon
Posts: 109
Total Cats: 0

---

I mean, the MS can be, and will be fine tuned I guess by the persons who made the install, but the car right now doesnt idle well, set to 1200 rpm's, AFR's of 15.5 idling, etÁ...
But the knock sensor thing really makes me believe the persons tunning the car should have more knowledge, no?

Dont get me wrong, I'm sure they're experts compared to me, but then again, I dont know **** about it.

09-19-2008, 04:17 PM
Senior Member
Join Date: Apr 2007
Location: North Jersey
Posts: 717
Total Cats: 0

09-19-2008, 05:22 PM
Elite Member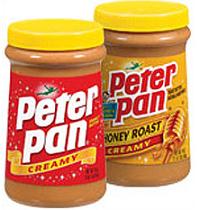 Join Date: Aug 2007
Location: Houston, TX
Posts: 8,824
Total Cats: 269

09-20-2008, 04:28 PM
Newb
Join Date: Mar 2007
Posts: 31
Total Cats: 0

---
I'm no expert, but it sounds like very smart place to mount it to me. Taking the source from inside the manifold will greatly reduce the amount of noise you hear from outside the engine (tires, fans, wind, and exhaust). It is close to the head (where detonation occurs) and it seems possible that the intake manifold cavity might effectively amplify the knock transmitted from the head.

Just cuz we've never heard of it before doesn't it make it stupid.
Thread
Thread Starter
Forum
Replies
Last Post
Miata parts for sale/trade