do i really need a intercooler

08-19-2007, 02:51 AM
Senior Member
Join Date: Aug 2007
Location: Guam (U.S Terr.)
Posts: 786
Total Cats: 0

do i really need a intercooler
---
i was looking for great deal on a intercooler for an incoming greddy kit but, the only ones that i can find worth getting is the one from flying miata for 750. is it really worth getting one if im only plan on using the stock boost for a while. i have a really tight buget so that why that kit isnt an option to me. is there any affordable intercooler kit that i can just bolt on ..because iv notice piping would be a problem to becasue i would have to make something for the vacum lines right?
i need lots of help please

08-19-2007, 03:55 AM
Elite Member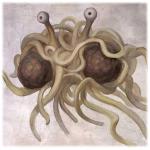 Join Date: Oct 2006
Location: Monterey, CA
Posts: 7,538
Total Cats: 40

---
$750???!!! Screw that noise.

Buy an intercooler for around $200 and the members here will help you with the piping. I haven't installed mine yet, so take what I say with a grain of salt, but you'll need a provision for the idle control valve and probably some kind of hookup for whatever BOV you use.

08-19-2007, 07:20 AM
Junior Member
Join Date: May 2007
Location: Tennessee
Posts: 203
Total Cats: 12

---
I would recommend an intercooler. I wanted a larger core, but didn't want to modify or remove my A/C. My solution was to go with a smaller core and alchy injection.
In addition, the core that I chose is more than adequate for anything that the Greddy setup can dish out.
Picture of my setup
-Tom

08-19-2007, 07:45 AM
Senior Member
Join Date: Jul 2006
Location: Shelton, CT
Posts: 676
Total Cats: 2

---
Originally Posted by
mike_671
i was looking for great deal on a intercooler for an incoming greddy kit but, the only ones that i can find worth getting is the one from flying miata for 750. is it really worth getting one if im only plan on using the stock boost for a while. i have a really tight buget so that why that kit isnt an option to me. is there any affordable intercooler kit that i can just bolt on ..because iv notice piping would be a problem to becasue i would have to make something for the vacum lines right?
i need lots of help please
You can get piping from the MX5Projects link at the top of the page. It's $240 + shipping. Then you just need to spend about another $200 or so to get the IC, hoses, clamps and the bracket hardware. It's a really good setup overall sold and supported by one of the members here. We just put mine on yesterday and it went really smoothly.

08-19-2007, 08:28 AM
Senior Member
Join Date: Aug 2007
Location: Guam (U.S Terr.)
Posts: 786
Total Cats: 0

---
yea i just researched that...it looks alot easier to do that then to find pipes and bend them..but all that so expensive ...$240 for pipes that doesnt even come with ic or clamps. i was trying to look for used pipes but no luck. thanks for everyones help tho

08-19-2007, 09:57 AM
:(

Join Date: Jul 2006
Location: nowhere
Posts: 8,254
Total Cats: 2

---
A muffler shop can help and variusbends are available at autozone. You don't need an IC but you do need some way to cool the intake and a way to get the pressurized air into the intake the stock **** wont cut it past 4-5 psi. So i suggest you get a mock up made with radiator hose and then take that in to a muffler shop preferably with a mandrel bender and have them make the pipes for you. then go to lowes/homedepot to buy some clamps.
Thread
Thread Starter
Forum
Replies
Last Post
Miata parts for sale/trade
Miata parts for sale/trade