Does greddy kit include gaskets?

11-07-2008, 11:02 PM
Junior Member
Join Date: Nov 2008
Posts: 227
Total Cats: -14

Does greddy kit include gaskets?
---
Does the Greddy turbo kit include the head to manifold gaskets? Is there any thing else I'd need prior to install? (ordered the kit thurs, should be here by wed, and installed thurs!) And how would it sound if I had a three inch exhaust put on it, with cat and glasspack, no muffler? Should I just do 2.5''? Thanks for any help!

11-07-2008, 11:41 PM
Elite Member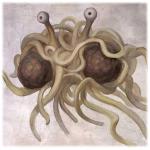 Join Date: Oct 2006
Location: Monterey, CA
Posts: 7,538
Total Cats: 40

---
Do you have anything handy to trim the coolant hardline to clear the mani? Something to make relief cuts? Stronger bolts/studs for mani->turbo and turbo->dp?

Here's a Greddy with Bell dp, no cat, and 3" exhaust with a straight-through muffler:



11-08-2008, 08:24 AM
Junior Member
Join Date: Nov 2008
Posts: 227
Total Cats: -14

---
Well I'm having my mechanic install it for me while I'm at work. (Made him a new website which should even out the cost of install :-D) So, hopefully he has something to make the relief cuts, he's a smart guy- doesn't half *** ****, so I'm confident he'll do a good job. I'm just looking for any info that can help him throw it in. I think I remember someone saying you can get those bolts at fastnal, I'll have to look up the thread and find the specs on the bolts. Thanks for the info guys!

11-08-2008, 09:58 AM
Elite Member

Join Date: Apr 2006
Location: Kauai, HI
Posts: 6,267
Total Cats: 220

---
Does he know about the relief cuts? A hacksaw will do it... but it's not in the instructions, just something that owners found lessens the probability of cracking.

The kit comes with an oil-drain setup that routes the turbo oil-drain around the front side of the engine and drains into a fitting on the passenger side of the engine. To greatly simplify things, most guys simply drill/tap a fitting into the oil-pan on the drivers side and route the oil return straight down into it.

In most cases, the manifold gasket can be re-used. I took my manifold on/off about 10 times and re-used the original one every time. It's a very stout 3-ply metal piece.

Fill up with 93octane and go buy a new fuel filter before you take it to him.

A 3" exhaust will sound great, but the severely small DP the kit comes with is the main restriction... money better spent buying a larger DP, several companies to choose from.
Thread
Thread Starter
Forum
Replies
Last Post
Miata parts for sale/trade
Miata parts for sale/trade