Greddy bolt on kit

08-25-2008, 08:11 PM
Elite Member
Join Date: Jun 2007
Location: VA, Germany, Afghanistan
Posts: 2,945
Total Cats: 3

---
Much better quality, service, not much more $$, MUCH greater upgrade path, what more do you want? now please attempt to learn to search as this has been covered a dozen times or more on this site.

08-25-2008, 08:11 PM
Senior Member
Join Date: Nov 2005
Location: Austin, TX yall
Posts: 846
Total Cats: 0

---
I'll sell you my Greddy for $8K. Come pick it up tomorrow. I'll even give you the same level of support and warranty Greddy gave me (not really applicable since I bought mine used).

Otherwise do a search.


Chris

08-25-2008, 11:20 PM
Elite Member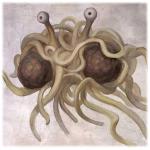 Join Date: Oct 2006
Location: Monterey, CA
Posts: 7,538
Total Cats: 40

09-07-2008, 10:37 PM
Junior Member
Join Date: May 2007
Location: San Diego
Posts: 380
Total Cats: 0

---
The greddy was the perfect beginners kit before the Begi-S came out (Begi-Z was the same thing but unknown because they did not market it) The greddy kit will get you about 120-140hp if your lucky and has a nice upgrade path. all the way to about 200 hp. This path requires replacing everything but the manifold (which is prone to cracking) and the tiny turbo.
The Begi-S comes with all the parts that you will keep regardless of how much power you want to make (within reasonable range). Simply add injectors, clutch, intercooler and your choice of fuel/timing controller as time and money allow and your set.

09-07-2008, 11:42 PM
Elite Member
Join Date: Oct 2007
Location: Dallas
Posts: 1,830
Total Cats: 0

---

But it is all about budget. I would pick up a used greddy if possible. I've seen them from $450-$900.
Either is dependable.

I would compare prices between the 2.
But if the budget is dry. I would get the turbo kit I could afford. Screw the credit cards.

Boost it Baby!
Thread
Thread Starter
Forum
Replies
Last Post
Miata parts for sale/trade